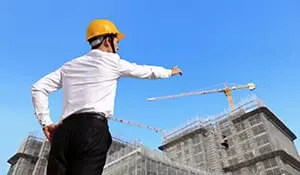 In preventing unexpected costs it is necessary to know the contractors insurance of your contractor, whether it is just a simple work or a total renovation. Here is the most important guide in identifying the contractors insurance
1. Verify before hiring a contractor
The first thing that one should know in hiring a contractor is to make sure that there is an active insurance from the contractor. Once verified, asking the contractor for the Certificate of Insurance is the next step to clearly know the insurance time frame, the insurance policy and most importantly the insurance coverage.
2. Homeowners insurance is not enough
Remember, that any damages cause by the contractor will not be covered by your homeowners insurance. The Damage will be intentional since you are the one who invited the contractor in the premise. Calling the insurance company first before starting a project is a must, to check if you can update you policy for risks protection since it protects against certain risks.
3. Never assume that a single insurance policy protects against all risks
Contractor insurance is distinctly different from each other, because it protects against a variety of risk. Insurance policies are separate from standard homeowner's insurance policies. Once you identify that the contractor has an active insurance you have to look for the policies below.
a. General Liability Insurance (GLI) – it covers risks including bodily injury, associated medical costs and property damage caused by the insured party. However, GLI for contractors is distinct it acts like professional liability coverage, that offers protection opposed to any allegations of faulty workmanship.
b. License bond – it is required by the cities, town and states as a permit to engage in a various activity, it is also known as "Permit bond". This bond also guarantees ordinances that regulate safety activities
c. Inland marine insurance – this coverage offers protection in valuable items in transit, this includes anything that needs to be moved from a different location to another, like tools either expensive or not that is being used in the specific project.
It is not enough to know that your contractor has insurance. In getting a contractor to work inside your home, one should know more about the contractor's insurance coverage and understand the limitations of the contractor's insurance.