What To Do If You Need To Get A Vacant Home Insurance??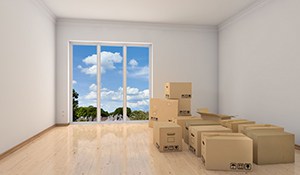 Many people don't realize that when they leave their homes they need to inform their insurers about the new status of their houses simply because while they're away, their houses might not be safe enough from risks such as theft, fire, leaks and even pest problems. This is what the vacant home insurance is for, to protect your home from these risks. If you're no longer occupying the house short-term or long-term, your home can already be classified as a "vacant property." So if your home or property has been vacant for more than the time given by your insurance company, you need a vacant home insurance for coverage. Here are some tips on what you should do to get your vacant home insurance.
1. Inform Your Insurance Company Right Away.
Have your insurers help you out. Let them know about your situation and the house's too. Assure them that your home will be checked and maintained from time to time and if you are not around the area, have someone do that for you. One option is to hire someone who can take care of the house while you are away.
2. Reduce Your Costs.
You need to have choices. Have at least 3 quotes to compare and then choose the best one for you. The easiest way to do this is to have an agent help you out and gather vacant building insurance quotes for you and give you the best one.
3. Make Your Vacant Home Look Occupied All The Time.
Make sure your lawn is always clean; leave some lights on and some furniture inside. This will make your house a little more secured from vandalism, and burglars.
Contact the best security system installers to get make sure that you get alarm systems and camera properly installed. Make sure all your locks are still working and keep all doors locked and all windows completely closed.
Stop worrying about every step; let our specialist guide you through everything you need to accomplish for your vacant building insurance for free. Get a quote now or give us a call at (888) 492-3773.
Please Fill Out The Form For Your Vacant Building Quote
Instant Vacant Building Insurance Quote
We Work With the Best Carries