Who Needs Vacant Building Insurance?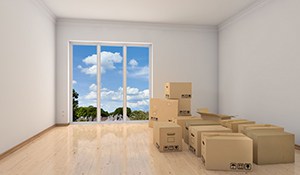 With limited coverage from your standard insurance plan, we offer an excellent solution to save you big over time. You don't want to get caught up reviewing your policy after an event of damage occurs. Staying on the safe side and reducing risk is a huge difference maker when considering a return on your investment. It is important to take the time to go over the facts, risks, and prevention measures no matter what condition your vacant building is in. There is so much liability, especially with easy access buildings or new technology that can be used to break in or do damage to your vacant properties. It is crucial to consult an expert and assess everything before you make your decision.

Please Fill Out The Form For Your Vacant Building Quote
What You Get:
A straightforward insurance policy for your vacant building insurance properties
A qualified and certified agent to guide you through the process
Ongoing support from our team of experts at Farmerbrown.com
Peace of mind and major savings from prevention education and policies
It can be hard to secure and insure a vacant property. Sadly, many vacant properties such as homes and building are not insured yet and they are open to risks of a loss occurring. It is highly encouraged that an owners secure his/her vacant property by getting vacant building insurance.
Unexpected incidents happen. Especially when nobody is around the area to make sure your property is secured and still in good condition, it is more likely that something that can cause major losses to the property such as fire, vandalism, theft, and other catastrophes will happen. If you bought the property for construction purposes and either have rented it, sold it, or even occupied it yourself, then it is important that you purchase a vacant building insurance policy. If that is your case, your bank or mortgage company will require you to get one for the property for protection. The reason why you need to get coverage for your unoccupied building or home is to protect you from losses that you can't afford to cover without a vacant building insurance. If something occurs, chances are the loss will be too big for anyone to have it repaired without the insurance.
Common incidents that happen to unoccupied properties are theft or burglary. If something is stolen, whether it's the property's copper piping or installed items like appliances, heaters, or personal effects, then it can be endorsed as theft and burglary. So what happens if somebody broke in your property but was not able to steal anything? Then this is when it can be covered as vandalism. This is when a thief breaks in and breaks the door, cabinet or anything in the property but did not take anything with him. When you purchase insurance coverage for your property be sure to seek assistance from your agent to know if your property covers theft or burglary or vandalism.
A lot of people think that they don't need vacant building insurance for their unoccupied property. The fact is a property is at much greater risk than if it were occupied because it becomes target for squatters, vandals, thieves, and a lot more. To help reduce risk, installing security cameras, lights, and security alarms will help. The best way, however, is to get the right policy for your property.
To best way to find a policy that is right for your budget is to get quotes and compare. You can sit back and relax and let us give you what you need. Our team of specially trained agents understands the risks associated with vacant buildings and knows exactly what to give you. So go ahead and give us a call at (888) 492-3773. It will be the last call you make to get you vacant property insured!
What Makes Building Vacant?
This is not as straightforward as it sounds. The dictionary definition and the classification by an insurance company as to what a vacant structure can vary greatly. There are some very important gray areas that the experts at VacantBuildingInsurance.com can explain to you.
Commercial and rental properties that are less than 35% occupied generally are not covered by a standard policy.
Seasonal use dwellings such as vacation homes and winter residences are usually treated as vacant properties by insurers.
Property under going renovation are classified as vacant, you might want to ask about obtaining a builder's risk policy to cover you during renovations.
If you have any doubts whether you property is classified by insurers as requiring vacant building insurance, give our expert agents a call. They will carefully listen to your particular circumstances and get you the proper coverage you need. If there should be a claim at your property make sure before hand you have the proper coverage. There is nothing worse than having a claim only to find out later that your insurer is denying coverage based on vacancy.
Instant Vacant Building Insurance Quote
We Work With the Best Carries