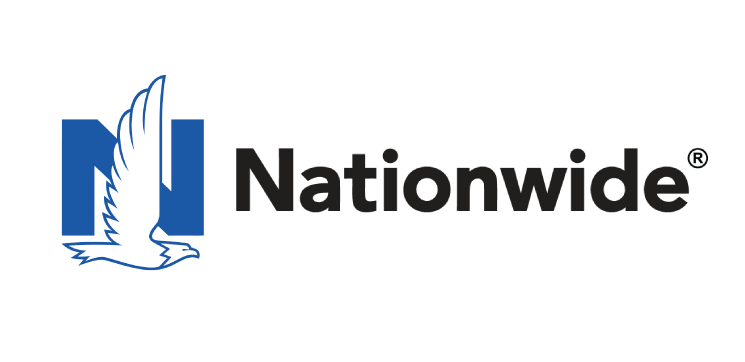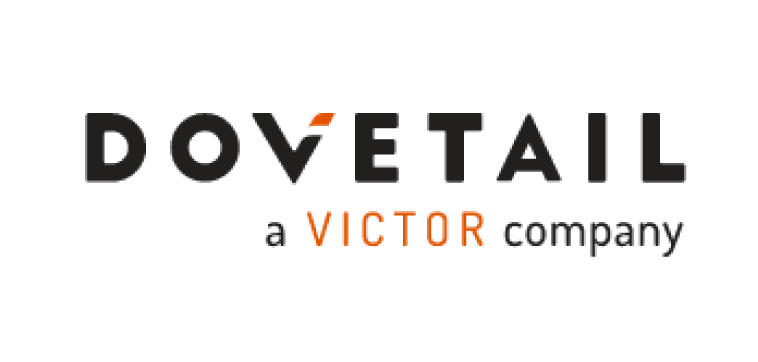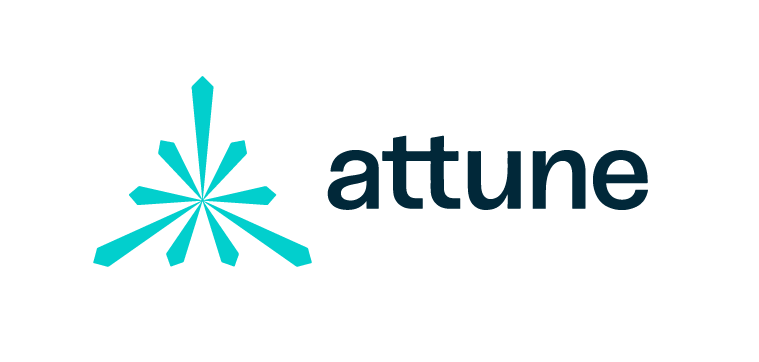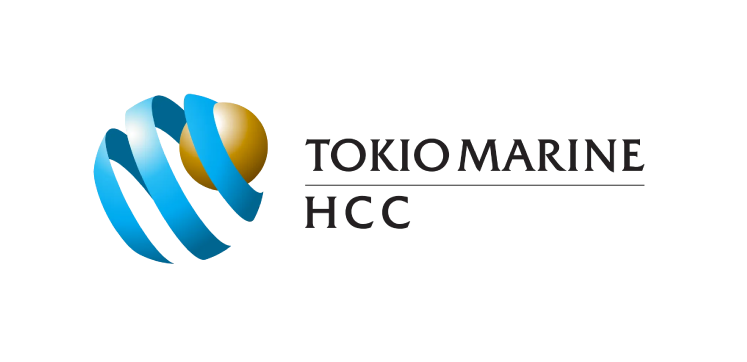 Roofing Insurance
Considering the circumstances under which they work, roofing contractors face several risks every day, varying from installation failures to third-party injuries.
Roofing contractors put themselves in potentially dangerous situations daily on the job site, many of which result in claims not covered under standard contracting insurance policies.
It is imperative that these contractors in the roofing industry carry sufficient coverage to protect themselves, their business, and their clients from harm.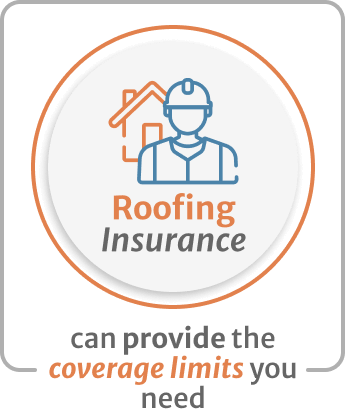 So, we know roofers face higher risks than other contractors, but what policies do they need to protect their business from damage? In the eyes of an insurance agency, standard contractors' policies do not provide enough security for roofing projects. Roofing Insurance can provide the coverage limits you need.
Get your Roofing Contractors Insurance Quote
What is Roofing Insurance?
Roofing insurance is a specifically tailored set of insurance policies for roofing contractors. These policies have coverage and term limits customized for your roofing business. Typically, roofing contractors' liability insurance is a specialized form of liability insurance intended to prevent financial damage to a business in the event of an accident; however, it can include additional coverages and limits as well.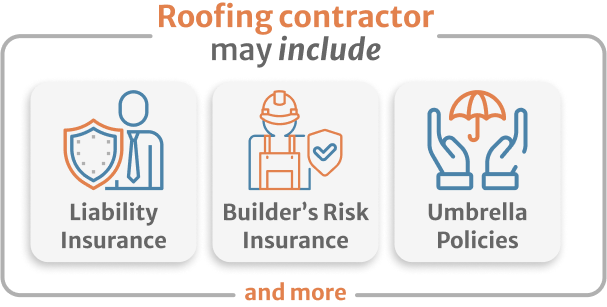 Who Needs Roofing Insurance?
All contractors involved in a roofing project should carry roofing business insurance. Your client may or may not mandate that you carry specific insurance policies. However, regardless of their requirements, it is highly recommended that roofing contractors carry enough insurance coverage for the types of projects they are working on. Additionally, the state you work in may require roofing contractors to take additional coverages and term limits on their policies.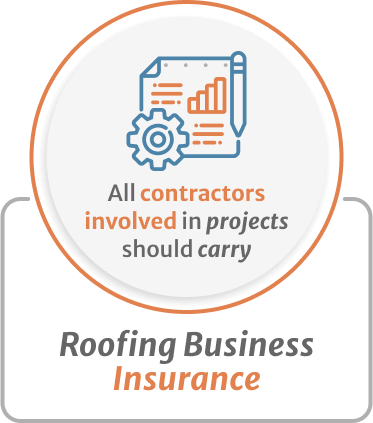 Contacting an insurance company is always the best way to confirm you have the correct coverage mandated by your client and state laws to start a job. At Farmer Brown, we are experts in providing the best coverage for contractors. Our industry knowledge allows us to serve roofing contractors with exceptional customer service and find the best coverage at affordable prices.
What Does Roofing Insurance Cover?
Depending on your policy, roofing insurance can cover medical bills, legal fees, loss of business income, wages for injured employees, and more should an accident happen. Without the correct coverage, your roofing company will be required to pay out of pocket and suffer extreme financial repercussions.
Why Are Roofer's Coverages Important?
To Protect Your Business

You are probably in love with your work as a roofer. If this is the case, you will therefore not want anything that could drive you out of business to happen. Accidents often occur in the roofing occupation. These accidents could lead to bodily injury to third parties or damage to your client's property. You could be sued in these instances if you do not take appropriate steps to nip this in the bud. The reality, however, is that you may find it hard to handle medical expenses and costs of property repairs out of pocket, making the likelihood of you being sued more feasible. That's why you will need to carry general liability insurance to help guard against the possibility of lawsuits against your business.

Consider Your Employees' Wellbeing

Employees are often the primary victims when accidents occur during roofing work. That makes it essential for you to ensure they have coverage in the event of these accidents. Workers' compensation insurance helps in this regard. In many states, roofers must have this coverage to get projects, and if by any chance it is possible to bid for jobs in your state without this policy, you will still be putting your business at risk. You could have lawsuits filed against you by employees if they happen to sustain an injury while working for you. Things could prove messy this way. But, having the right insurance can save you from this problem.

Think about work stoppages

Certain occurrences could make it impossible for you to work. For example, you may be impeded from working for some time if a piece of expensive equipment or tool gets stolen or damaged. A stoppage could be avoided by having a policy that protects your tools and equipment. In addition, a commercial auto insurance policy could help ensure that your operations are not delayed due to the involvement of vehicles used for your business in an accident.

Consider Ease of Getting Jobs

You could boost your chances of landing lucrative jobs if you have the right insurance. Informed clients will not blink twice before throwing out your bid if it doesn't have proper coverage. We advise you to get a roofer's bond to improve your proposal in the sight of clients. Roofers' bonds serve as a sort of assurance to clients that you would complete their projects to their requirements and on time.
Roofer's Insurance vs General Liability Insurance
It is typically recommended that all contractors carry general liability coverage, including roofers. For some contractors, this may be enough protection for their business; however, the work conducted by roofers poses more risks than other contractors and therefore requires more coverage.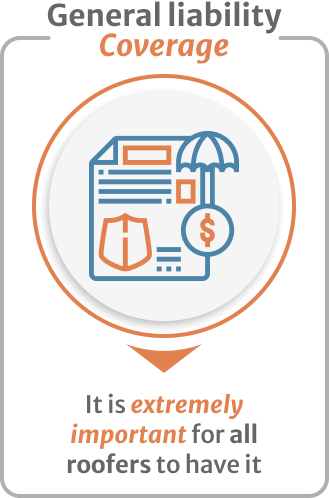 General liability insurance is one of many policies recommended for roofing contractors as it covers third party injuries, either to property or non-employee individuals, which is a common concern for roofing projects. This is an extremely important coverage for all roofers to have, but nonetheless not the sole roofing insurance policy needed to safely work on a roofing jobsite.

General liability insurance is one of many policies recommended for roofing contractors. It covers third-party injuries to property or non-employee individuals, which is a common concern for roofing projects. These claims can arise from any of these hazards:
Falling from heights.
Getting injured while lifting or transporting heavy materials.
Being injured in wall or roof collapse.
Being struck by objects.
Exposure to pollutants.
This is essential liability coverage for all roofers to have, but it's not the sole insurance policy needed to work on a roofing job site safely.
Recommended Roofing Insurance Policies:
Policy:
Coverage:
General Liability

Third party property damage
Third party bodily injury

Worker's Compensation

Employees injured on jobsite
Medical payments
Lost wages

Professional Liability

Legal costs
Advertising injury

Umbrella Policy

Covers damages that exceed standard coverage limits of other policies

Commercial Auto

Vehicles owned, leased, or rented by your business or employees. 

Accidents while using any vehicle for business purposes (this is not covered under personal auto insurance)

Bonds

Guarantees in the form of money the completion of a contractual agreement according to expectations set in the contract

Commercial Property

Covers owned, leased, or rented buildings

Storage facilities

Storage sheds and garages

Building materials

Business Interruption/Loss of Income Insurance

Covers loss of income and operating expenses for up to a year.

Inland Marine Insurance (also known as Tools and Equipment Insurance)

Last but not least, it protects your business from equipment theft in transit or in a specific location.
How Much does Roofing Insurance Cost?
The cost of a roofing contractor insurance policy varies based on the coverage and term limits needed. In the eyes of an insurance carrier, roofers face higher risks than other contractors due to the nature of the work and the dangers presented. For this reason, insurance for roofing companies and projects is typically more expensive than other construction work.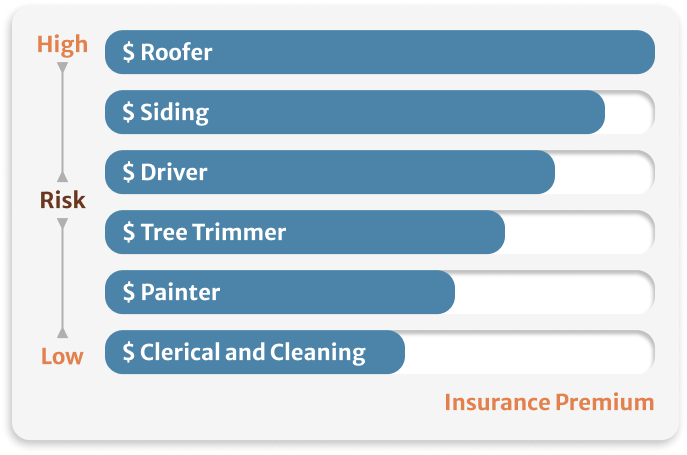 However, a higher premium should not make the decision to purchase additional insurance harder. Roofing businesses are working in a dangerous industry, and injury does happen; without insurance, you may suffer severe financial consequences much greater than the cost of an insurance policy.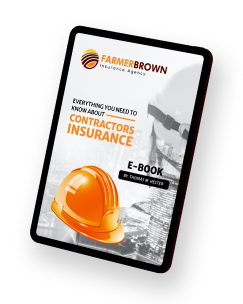 Everything you need to know about contractors insurance is here.