Excavation Contractors Insurance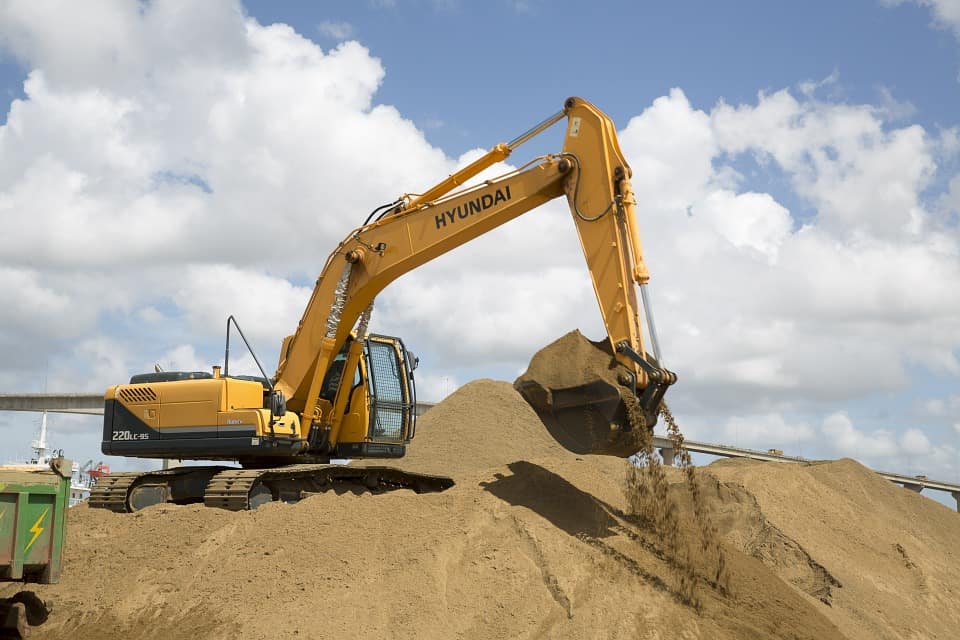 Why do you need Excavation Contractors insurance? How do you get insurance policy?
Excavators are a vital part of many construction sites. Excavation at a job site can lead to many circumstances that can expose you to considerable risk of loss. The only way to safeguard against huge financial losses in the event of an accident is through effective excavator insurance. Getting insurance for excavators can be far more complicated than you might think.
Fill out the form for your Excavation Contractors Insurance Quote
Our primary aim is to provide you with the most efficient excavation insurance policy. We are well aware of the plight faced by those seeking suitable excavator insurance and our mission at Farmer Brown is to provide a unique, targeted solution. We offer a comprehensive range of insurance policies that are specific to the excavation industry. We see our role as defending your business from the high costs, poor coverage, and substandard service that is associated with many insurers. Our team consists of industry experts capable of guaranteeing you the most prompt, efficient, and comprehensive service.
Heavy Equipment Insurance
Excavation in many cases is a risky business. Excavation contractors are routinely required to operate heavy equipment that might be prone to malfunction or be damaged on a construction site. Operational risks include, but are not limited to, equipment crashes/malfunctions, fire, rain damage, lightning damage, theft, engine failure, and many more. Damage that might result from unexpected operational accidents can cause a significant financial loss to your business; make sure you have the proper coverage. For this reason, Farmer Brown offers additional policies for excavators to insure the usage of and risks involved with heavy equipment. At a minimum, heavy equipment insurance covers the repair and replacement costs for damaged or stolen excavators, cranes, forklifts, bulldozers, and backhoe loaders among other types of machinery. The machinery required for excavation work is, by nature, prone to damage from malfunction, weather-related events, and user error. Additionally, theft of heavy equipment can occur as the machinery is often left on worksites unsupervised. The cost of repairing this type of machinery is quite expensive, and the replacement costs even more so. By purchasing a heavy equipment insurance policy with sufficient coverage, you are assured years of usage from your machinery and many savings in the event of damages or theft.
Lending and Borrowing Equipment
Coverage for lent and borrowed equipment varies immensely between policies and insurance providers. If you are lending your own machinery, it is imperative that you confirm third party liability is included in your heavy equipment insurance policy with your provider. It is not uncommon for third party liability to be outside of a policy's coverage limits; if you often lend heavy machinery to other contractors purchasing an endorsement package will protect your equipment even if a non-employee is operating a machine during an accident.
If you are borrowing equipment from another contractor, it is equally important to confirm that the contractor who owns the equipment has third party liability coverage with their heavy equipment insurance policy. Additionally, it is necessary to confirm the coverage of borrowed machinery under your own heavy equipment insurance policy if you have one. It is recommended supplying your own policy, even if all equipment used on a site is borrowed, to further protect yourself from paying for damages out of pocket.
Employee Equipment, Equipment Breakdown Insurance, and Business Interruption
Certain excavator insurance policies will cover additional needs concerning heavy equipment. Depending on your coverage needs, we can tailor a policy specifically for your business operations. Some policies will not cover the usage of third party machinery; if your employees prefer to, or are required to, use their own heavy equipment make sure to include employee equipment coverage to your plan. Additionally, separate coverage may be needed in the event that your machinery breaks down (not caused by user error or damage). Business interruption caused by damaged machinery may be covered under your general liability policy or you excavator insurance policy, however you must confirm this with your insurance provider. If business interruption is not offered under those two policies, it may be provided with a heavy equipment insurance plan. Business interruption coverage is vital for covering labor costs and loss of income if your team cannot operate for an extensive period of time due to equipment malfunction.
Why choose Farmer Brown for Excavator Insurance?
Deal with experienced insurance professionals.
Get affordable coverage that meets your needs.
Plenty of financing options.
Quick turn around time for certificates of insurance.
At Farmer Brown our foremost priorities is service; we are dedicated to operating efficiently, effectively and professionally so that you are not left with any stress or confusion. We are committed to quoting the market to find the most competitive insurance solution for your excavator insurance needs. We have a great deal of experience in our industry and we are familiar with the needs of excavator owners. Call us now at (888) 973-0016 or click here for a free online quote.
Excavation Contractors Insurance Quote
We Work With Top A-Rated Carriers