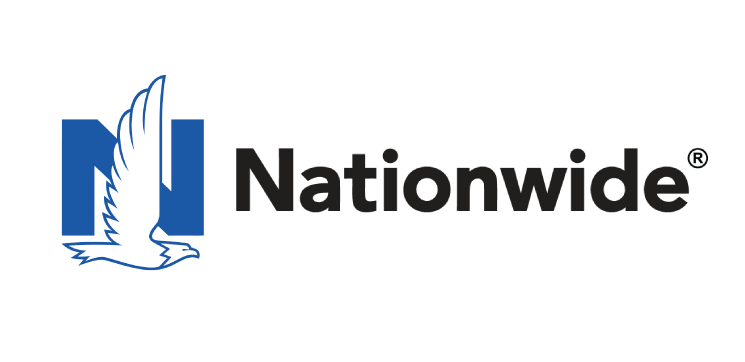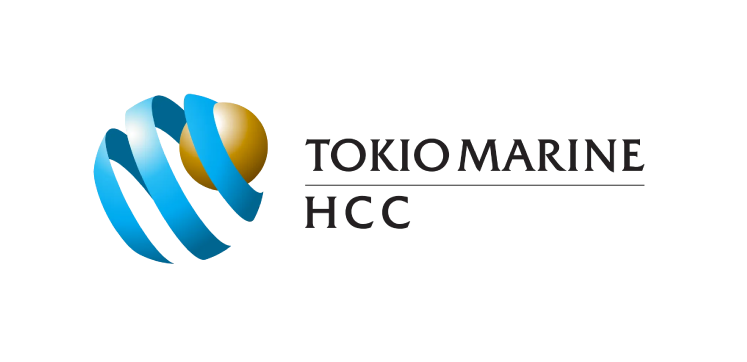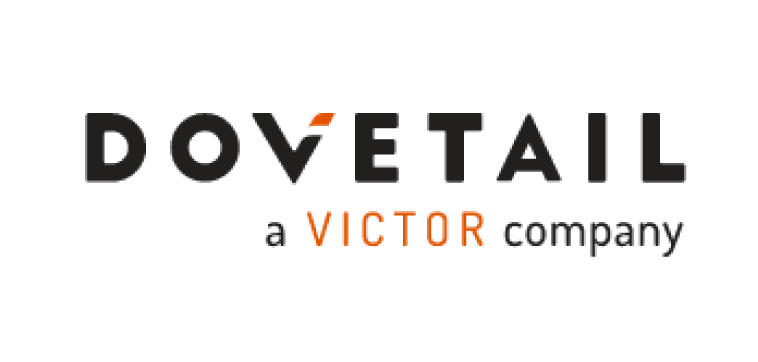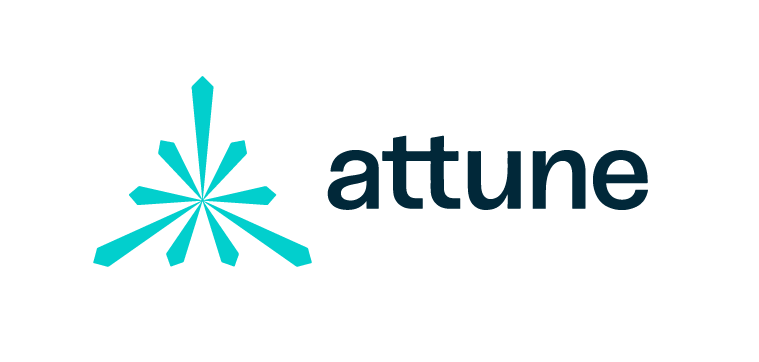 What is General Contractor's Insurance?
Being a Building Contractor is a rewarding occupation. As with any type of business, you need to have insurance coverage to protect it. It would be best if you remembered that, besides your home, your business is your largest asset. Not only that, it is how you make money to pay your bills and support your family.
Do you really want to risk all that you worked so hard for by not having the proper
General Contractor's Insurance
you need? If you keep reading, a few industry insider tips in the sections below will give you new insights and ways to save money.
Get a Cheap General Contractor Liability Insurance Quote Now
When it comes to getting a fast and free quote for affordable General Contractor Liability Insurance FarmerBrown.com is the best choice on the internet.
Our knowledgeable agents will be able to assist you to get the coverage you need. You can have confidence that you are getting quality coverage at an affordable price when you use FarmerBrown.com for General Contracting business insurance needs.
We are  an Accredited Business with the Better Business Bureau with an A+ rating !!!
Benefits of General Liability Insurance for contractors
Protects your business against injury and or property damage
From working at heights to operating heavy equipment to handling electrical wires, construction is very physically demanding and dangerous. Therefore, the potential for injury is always present regardless of how careful you are. In case of third-party bodily harm during construction activities, general liability insurance can help cover:
Medical expenses.
Compensatory damages.
Attorney fees.
Funeral expenses in fatal incidents.

Warning
The policy does not cover employee injuries; you'll need to purchase workers' compensation insurance for this. Aside from bodily injury, there's also the risk of damaging the customer's property. For instance, you or one of your workers may accidentally hit a pipe, causing flooding, or knock over an expensive artwork on display, breaking it. Contractors general liability insurance protection can help pay for the cost of repair or replacement. Now, in the event you're sued, not having general liability insurance coverage could mean paying for medical and legal expenses out of pocket. That could drain your business financially to the point of no recovery. And you don't want that, do you?.
Protects your business against personal and advertising injury
You may not mean to, but while advertising your company and services, you may copy a competitor's slogan or mimic their advertising campaign. And they may, in turn, sue you for copyright infringement. Contractors general liability insurance covers this and more non-physical injuries, including defamation, slander (spoken) and libel (written), and publications that violate privacy. This ensures your business remains up and running because you don't suffer any significant financial loss from the lawsuits.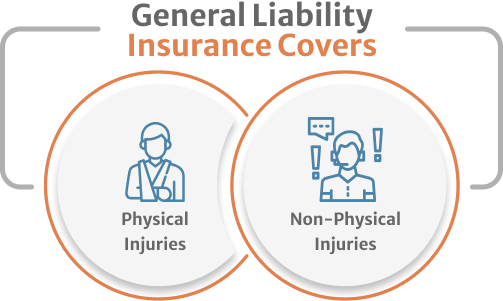 Protects your business after your work is complete
Suppose any of the work your company completes causes bodily or property damage. In that case, your company may still be held liable. For example, a plumber installs a new sink in a client's kitchen. One week later, your client discovered the sink leaks and damaged the expensive kitchen flooring. Under products-completed operations coverage, general liability insurance protection protects the plumber, who's your subcontractor, from the client's lawsuit over the faulty installation.
Note: You will only receive coverage if your policy is active when the bodily injury or property damage occurs.
Who Needs To Get General Contractor's Insurance?
General Liability  insurance is required by in some states, Here is the full list of states requirements .
Even if the State does not require it, most cities will require you to show proof of General Liability Insurance before issuing you a permit.
Regardless of whether or not you are required to have it as a responsible business owner, you should have it. Why would you risk everything you worked so hard for just to save a few bucks?

What Insurance Does A General Contractor Need?
General Contractor's Insurance starts at a bare minimum with a General Liability Insurance policy. Every Building contractor should have this type of insurance. If your business has employees, you are usually required by law to have Worker's Compensation Insurance coverage as well. Failure to have Worker's Compensation Insurance can lead to large out-of-pocket expenses if an employee is injured on the job. It can also lead to large fines and extreme cases of criminal prosecution.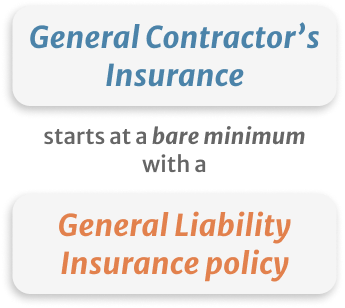 Other more specialized types of insurance coverage that General Contractors may wish to obtain are Commercial Auto policies to cover vehicles used in the course of the business, Inland Marine Insurance for General Contractors to cover the loss of tools and equipment, and Umbrella Insurance or Excess Insurance to protect from catastrophic losses exceeding underlying General Liability Insurance.
Cheap General Liability Insurance for Contractors
This covers many of the possible situations you face as a General Contractor. It covers property damage and injuries you may cause to third parties while you are doing work. You face many different risks on job sites when you are a General contractor. It would be foolhardy to operate without the proper General Liability Insurance.

Warning
If you hire subcontractors to help you out on a large project, you will want to have them name you as an additional insured on their policies. When your policy is audited, the amount you paid them will not be deductible from your sales if you do not. The insurance company will treat them as uninsured subcontractors causing your General Contractors Insurance premium to increase or be jeopardized.
Commercial Property insurance is a must-have coverage for General contracting businesses that operate in a physical location. Here are some of the coverages included in this type of policy:
Coverage for the physical structure of the property
Coverage for the equipment and machinery stored at the location
In the event of a covered loss, such as damage to the property or equipment, your Commercial Property insurance would help cover the cost of repairs or replacements. This is especially important since heavy equipment used in General Contracting businesses can be quite expensive. Without proper coverage, you risk losing everything and being forced to shut down your business. Protect your assets and invest in Commercial Property insurance.
Your personal auto insurance policy will not cover any vehicles used in your business. That even includes your private car if you use it for income-producing purposes. If you use trucks, vans, or any other vehicles for your General Contracting business, you will need to purchase commercial auto insurance. This type of policy protects third-party vehicles and other types of property damage due to an accident caused by the driver of your commercial vehicles.
For example, if an employee sideswipes another car while driving a work truck, your commercial auto insurance would help cover the damages to the other vehicle and any bodily injury.
You will also need workers' compensation insurance if you have any employees. That is the law in almost every State. This type of policy covers work-related injuries or illnesses that your employees may sustain.
For example, if during the construction of a new building a worker falls off the roof and breaks his back, workers' compensation:
Will pay for any related medical expenses.
It will also cover the wages he lost during his recovery.
It can also help pay for any training he might need for a new job if he cannot return to the same work due to his work-related injuries.
It can assist with legal defense fees, should the employee take legal action.
It will also prevent you from being fined big amounts for failure to have Worker's compensation.
Inland marine insurance covers your equipment at the job site, in transit, or almost anywhere.
For example, a General Contractors Insurance inland marine policy will cover the theft of bulldozers, skid steers, generators, and other equipment from a job site. Because General Contractors work at different job sites, inland marine coverage is essential. General Contractors' businesses usually purchase inland marine insurance to cover their expensive and vital equipment.

Pro Tip
You must let your insurance agent know if you purchase or sell any equipment. Coverage issues may arise if a new piece of equipment gets stolen and was not reported to the insurance company. Conversely, if you no longer have a piece of equipment, it makes no sense to pay for its insurance coverage.
We can handle all your bond needs quickly and hassle-free at Farmer Brown. There are two main situations that General Contractors will need bonds:
Many cities require you to obtain a bond before a permit or license is issued. That is especially true when you are building a new structure or you have to do work in the right of way, such as connecting sewers to a City system.
General Contractors or Property owners may require you to obtain these bonds before starting a large project. These bonds guarantee that you perform the work as contracted. If your credit is above 700, these are relatively easy to get for jobs under $400,000. The cost is 3% of the contract price.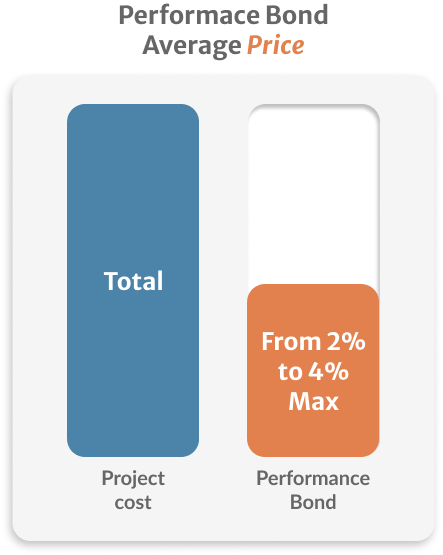 For larger bonds, the rate is usually much lower. There is, however, a more complicated review of the financial status of the business. Business financial statements will be required along with a more comprehensive application.

Pro Tip
Always add the cost of any bond to your original bid; it is an overhead cost like any other. Remember that if the original bid specs did not mention a bond and now the owner is requesting it make sure they know there will be an additional cost.
What Does General Contractors Liability Insurance Cover?
A basic General Contractor's General Liability Policy Covers the following with an example of each:
Damages to Third Parties Property. You are installing a new roof, and the wind blows materials from the roof, damaging cars below.
Bodily Injury to Third Parties. Same situation as above, but the materials hit a pedestrian, causing an injury.
Product and Completed Operations. Coverage is provided for Bodily Injury and Property Damage after a project is completed. It only covers work performed during the policy period.
Medical Payments. Medical expenses are covered for bodily injury caused by accidents during the policy period. Coverage is typically limited to $5,000.
Personal and Advertising Injury. This is not a common claim in a General Contractor's General Liability Insurance Policy. It usually is a copyright infringement or publication of material that slanders, libels, or violates a person's right to privacy. You put a picture of a past client's house on your website and do not get their approval. They sue for a violation of their privacy.
What Is Not Covered In a General Contractor's General Liability Policy?
Some things are not covered in General Contractors' General Liability Insurance policy.
For injuries to employees, you need to have separate Worker's Compensation insurance to have coverage.
Coverage for vehicles, you need to have a Commercial Auto Policy to protect you for the value of the vehicles and protection against any claims for property damage or bodily injury.
Theft of your tools or equipment. You need to have Inland Marine coverage.
Coverage if one of your employees steals something from a client. It would be best if you had an Employee Dishonesty Bond.
Coverage for bad design or planning. You need a Professional Liability Policy or Errors and Omissions Insurance.
There is no coverage for faulty workmanship with a General Liability Policy.
How Much Does General Liability Insurance for General Contractors Cost?
Many factors determine how much a General Contractor will pay for General Contractors General Liability Insurance.

Revenue
It should be fairly obvious that the more revenue you bring, the greater the risk of something going wrong.

Number of Employees
Again, the more people you have working for you, the greater the chance of a claim.

Experience/Claims History
If you have had a number of claims in the past, your rate will go up. Conversely, if your claims history is clean, you will pay a lower premium.

Location of Business
States like California and New York will have much higher rates than States like Texas and Indiana. Even the City where you do your work may matter.
For example, if you work in the 5 Boroughs in New York City, you can expect to pay up to 3 times as much as the same business in Houston, Texas.

Amount of Deductible
Just like your auto insurance, the higher the deductible for your General Contractor General Liability Insurance Policy, the lower the premium.

Coverage Amount
If you need coverage amounts greater than $1 Million/$2 Million, your premiums will be higher.

Type of Work
If you do residential or commercial work will be a factor. Also, if you do mostly ground-up new construction, your rates will be higher.

Pro Tip
If an insurance agent offers you limits under $1 Million/$2 Million, such as $300,000/$600,000, run the other way. This will usually only save you less than $100 in premiums. In today's lawsuit-happy environment with outrageous verdicts and attorney's fees, it does not take much of a claim to exceed $300,000.
General Contractors' General Liability Insurance Cost of Policy Limits $ 1 Million Per Occurrence $2 Million Aggregate
Cost of General Contractors Insurance
Total Revenue
General Liability Policy Limits $1Million Per Occurrence $2 Million Aggregate*
$250,000.00 in Revenue
$1,289.00 annual premium
$500,000.00 in Revenue
$2,365.00 annual premium
$1Million in Revenue
$4,232.00 annual premium
$2 Million in Revenue
$7455.00 annual premium
$3 Million in Revenue
$10,227.00 annual premium
*Please note these are just ballpark estimates and are not to be viewed as an offer to sell insurance; your actual price will be subject to the various factors listed above.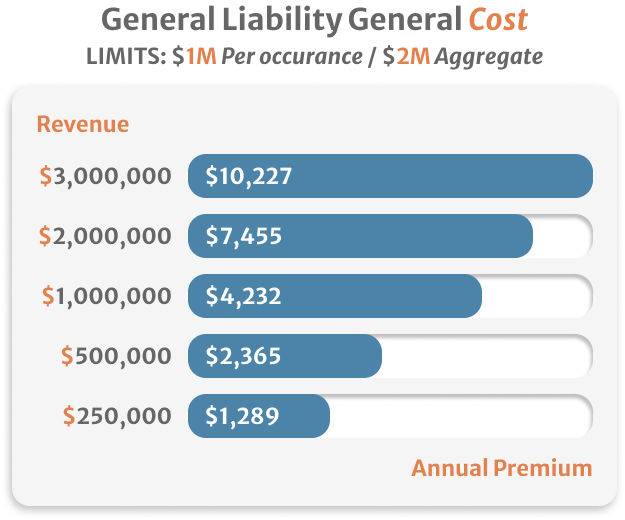 FAQ About General Contractor's General Liability Insurance
Does my General Contractors Insurance policy cover subcontractors?
Some policies offer coverage for uninsured subcontractors; this is usually not a good idea for several reasons, such as you will be responsible for any claims they may cause. You should always require any subcontractor you hire to provide a certificate of insurance naming you as an additional insured. If you do not get these certificates of insurance, the amounts you paid to these subcontractors will be included in your sales. This can cause your premiums to go through the roof. You should always get these before they start any work.

Pro Tip
Getting certificates from subcontractors in case of a claim is also essential. If the subcontractor does something that causes a claim, it will go against their insurance, not yours.
What does a 1099 "Employee " Mean?
This might be the most misused and misunderstood phrase in the General contracting business. It is as wrong as describing a circle as a square. 1099 is an IRS form that you are required to issue to people or companies that are NOT employees you pay money to during the tax year. These are parties that technically operate their own business.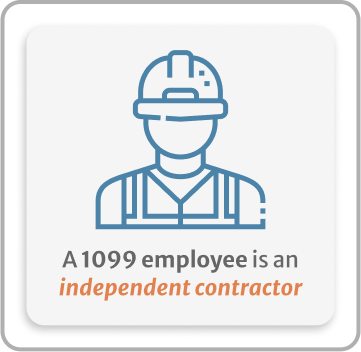 They are not W-2 employees of the business and require their own insurance. The legal definition of an actual 1099 party can be found HERE. The truth be told, most people classified as 1099 by contractors should not be. They do this to try and get around Worker's Compensation laws and avoid paying taxes that would be required if they were treated as employees.
Learn more about insurance for independent contractors.
Do 1099 contractors need insurance?
If you use people or contractors that you pay as independent contractors, commonly referred to incorrectly as 1099 employees, you need to collect certificates of insurance from them. If you do not, the insurance company, for audits and claims purposes, treat them as uninsured subcontractors. As a result, any claims and the amounts paid to them will cause your premiums to increase.
Cheap General Contractor General Liability Insurance near me
At Farmerbrown.com, we are as close as your phone or computer. We are licensed in all 50 States and can get your General Contracting business insured and ready to go the same day. We can get you the certificates of insurance you need in a matter of minutes.
Do you charge for Certificates of Insurance?
There is never a charge at Farmerbrown.com for certificates of insurance. We have some of the fastest turnaround times in the industry to get you the certificate you need. Our dedicated team will give you your certificate in under an hour in almost all cases.
I always see licensed, Bonded, and Insured on my competitions vehicles, website, advertising, etc. what does that mean?
That is a good advertising tool. It tells your prospective client that you have insurance, the necessary license, and a bond. Since there is generally no bond requirement in most States, you can purchase an employee dishonesty bond for less than $200 to cover this.

Pro Tip
Get your bond and certificate of insurance laminated. When you go to meet with a client, you can show them you are bonded and insured. This will make you look more professional and give you a leg up on any competitor bidding on the same job.
What Are The Key Benefits Of Choosing FarmerBrown.com For Cheap General Contractor's General Liability Insurance Quotes
We have experienced team members that can analyze and recommend the appropriate coverage for your General Liability Insurance needs. All General Contractors need at least General Liability coverage. Protecting your business, yourself, and employees with quality, affordable insurance coverage, is vital. We are here to help customize this coverage to your needs.
Our team members are professional, knowledgeable, and able to help you choose the perfect policy for your needs.
Having a General Contracting business requires specialized General Liability for General Contractor's Insurance to cover your unique needs.
Flexible agents to work on your schedule.
We provide easy online payment options.
We are licensed in all 50 States to offer General Contractor's General Liability Insurance.
Same-day service in most cases.
"A" Rated insurance companies that pay claims quickly.
FarmerBrown.com can provide quotes for the hard-to-place risks and get you insured quickly and conveniently. We have the experience to analyze and recommend the appropriate General Liability Insurance Coverage. Call now to speak with a knowledgeable agent. Our experts can review your needs and get you the proper coverage your business deserves. They will ensure you have the coverage you need at the best price. Best of all, you can get a free, no-obligation quote in minutes.
By selecting the best policies from the nation's top insurance carriers, FarmerBrown.com is able to deliver coverage that represents the most outstanding value for you. You can obtain a General Liability Insurance quote by clicking here or by calling (888) 973-0016 today to learn more about the extensive insurance programs offered at FarmerBrown.com to reduce premium cost and risk. Let the FarmerBrown.Com team make obtaining insurance coverage trouble-free. Get the coverage you need at the rates you deserve.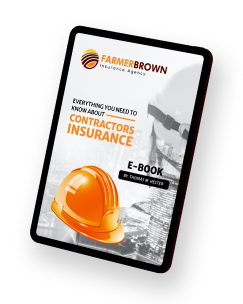 Everything you need to know about Contractors Insurance is here, in one place. Get the Ebook Now.