General and Professional Contractors Liability Insurance
General Contractors Liability Insurance
No two businesses have the exact same insurance package. That's a good thing because it signifies that insurance agencies are doing their job – getting entrepreneurs of all stripes the packages their businesses need in order to be fully covered. Sometimes, what your competition has doesn't necessarily make it something that your company ought to have as well. Some of the types of insurance policies we offer may consist of the most useful forms of protection your unique business can have:
Business owner policies
Commercial auto insurance
General liability insurance
Inland marine insurance
Property Insurance
Professional liability insurance
Get your General Contractors Liability Insurance Quote
General Contractor Insurance Near Me
Taking the first step into purchasing contractor's insurance is always a hard one. Everyone wants to ensure that their money is well-spent, and it is hard to do that if you don't understand why you are purchasing it. The truth is, however, that whether you thought you needed contractor's insurance or not, it is important that you do have it. Here's what each type of contractor's insurance covers, and why you might need that particular type if you're a construction or contracting business.
| | |
| --- | --- |
| Builder's Risk Insurance | Covers tools and worksites in the event of unforeseen damage like theft, vandalism, or weather events |
| Business Owner Policies | A package that combines multiple types of contractor's insurances into one policy. Many small businesses take advantage of this great deal. |
| Commercial Auto Insurance | This covers any damage done to contractor vehicles on or offsite when an employee is driving that vehicle. |
| General Liability Insurance | This is what covers your business when a client or other third-party claims you've caused property and/or personal damages. |
| Inland Marine Insurance | When your company's property is being transported from site to site, this is the insurance that covers it in the event of theft or damage |
| Property Insurance | This covers property damage during the construction of a site |
| Professional Liability Insurance | This covers you against claims arguing that poor or neglectful workmanship caused financial harm to a client. |
| Umbrella Policy | This covers excess damage that is not included in other policies, usually up to $1,000,000. |
| Workman's Compensation | Workman's compensation is the law in nearly every state, so it's very important that your policy includes some form of worker's comp in it. This ensures that your employees and anyone involved with construction are covered in the event of a personal injury on the job. |
General and Professional Liability Insurance For Contractors
The insurance types listed above are defined in a generalized way, but we know that there are things to ensure which aren't listed above. All Farmer Brown general contractor insurance packages include: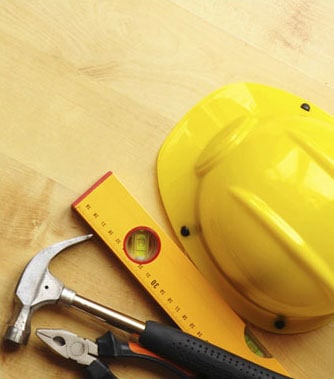 Bodily injury liability
Property damage liability
Personal injury liability
Advertising injury liability
Medical payments
As well as these, they also cover damages:
Compensatory damage
General damages
Punitive damages
Our specialized general contractor's insurance packages include:
Drywall insurance
Electrical Contractor's Insurance
Painting Contractor's Insurance
Plumbing Contractor's Insurance
Cheapest General Liability Insurance Small Business
It's Easy. Farmer Brown offers a quick, painless online form that takes minutes to fill out and gives you a free quote in no time at all. For most queries, a licensed insurance agent can discuss the right option for you in 24 business hours.
It's Personal. Don't settle for a plan that doesn't fit with your needs. Our quotes and offers are designed to give you the best general contractor's insurance for your unique business needs.
It's Affordable. We get it – insurance can be hard to manage. But our promise to our contractors is that we will provide you with the most affordable options for the best products. We've got you covered.
Help is Just a Click (Or a Dial) Away. We offer easy online application options so that you can get covered as quickly as possible. When it comes to getting the help you need, we don't mess around. If you have any questions at any point in your application process, you can contact us.
General Contractor Insurance Coverage
The materials you need to provide proof of insurance on your next contract job
Comprehensive phone and digital support for all your insurance needs
Flexible payment options and plans that work with your business budget
Our business promise that we will find you the lowest rate for your general contractor's insurance
24-hour claims policy
What is General Contractor's Insurance?
This type of insurance covers injury to others (both physical and monetary) in the event of an accident. In most cases, this is necessary to provide prior to starting work on a construction project.
How much does general contractors insurance cost?
Most states require general contractor's insurance prior to starting a work project. In the best-case scenario, you get slapped with a fine, and your company loses its credibility if you're caught without contractor's insurance. But what about the worst case scenario? You could be left paying for injuries or damage out of pocket, running of the risk of ruining your business entirely.
Everything you need to know about Contractors Insurance.
A Broader Choice
We work with over 30 A-rated insurance companies--many of which your local brokers might not have access to.
5-Star Customer Service
We pride ourselves on our knowledgeable and professional sales team, who prioritize attention to detail and are ready to take claims 24/7
Tailored Service
We negotiate with top insurers to achieve effective insurance solutions for you.
Save time and money.
We compare up to 5 different insurance quotes to give you the best coverage at the lowest rate. Let us shop for you!
We Work With Top A-Rated Carriers