Workers Compensation Insurance Quotes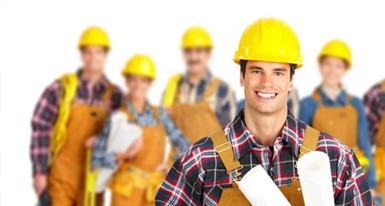 Do you know your responsibilities and rights with respect to workman's compensation insurance? Protect your business and your employees.
CALL US NOW 

Please fill out the form for your Workers Compensation Insurance Quote
Workers Compensation Insurance
Farmer Brown is an insurance broker that specializes in workers compensation insurance. With a history of providing comprehensive coverage for business we, have the ability to craft a unique policy that covers all your insurance needs.
We offer workman's compensation insurance coverage tailored to your size and scope whether a small local business or a large multi-state business so you can concentrate on meeting the needs of your customers. Having a productive and profitable business is demanding. You need the best equipment, the best personnel and the best workers.
Here are some of the business that can benefit from our worker's compensation programs:
Restaurants
Manufacturing companies
Trucking companies
Construction companies
Maritime Industries
Having the right kind of workers compensation policy means personal care for injured workers, increased productivity, higher employee morale, lower turnover, reduced claims costs and the elimination of financial worry. At Farmer Brown, we specialize in workers compensation. It's what we do best.
Everything about your company's operation is unique, and so are your needs when it comes to workers compensation coverage. We work closely with you to design the right program to fit your needs. The professionals at Farmer Brown can help you to navigate the insurance maze as your coverage becomes more complex. Put our experienced team to work to help you identify your exposures and how to best address them.
What Is Workers Compensation Insurance?
Why Do I Need Workers Compensation Insurance If I Do Not Have Any Employees?
The basics of of why you need what is sometimes referred to as a ghost policy or "If Any Policy". For ease of explanation I will refer to these as a ghost policy.
Some businesses choose to get a Workers Compensation ghost policy. This is a type of workers compensation policy that excludes the owner or owners from coverage. If offers no Workers Compensation benefits to the business that buys the policy. You might ask yourself why would I buy insurance that offers me no coverage that is absurd. You will usually get this type of policy in order to meet the insurance requirements of companies they work for. A ghost policy lets them provide a Certificate of Insurance to those who request one, at the most affordable price. Conversely, you should also require that all of the people you subcontract work out to provide you with a certificate of insurance showing that they have coverage. The reasoning behind this is that the cost of a Workers Compensation policy is based on your payroll for the year. At the end of the year or in some cases now quarterly, your policy will be audited. What this means is that the insurance company will ask to see your business records to see if there is any payroll. They will also review any money you paid to subcontractors. If you are unable to produce certificates of insurance showing that these subcontractors had Workers Compensation Insurance, the amount you paid them will be treated as payroll. This will result in you being liable to the insurance company for additional premium to cover these "employees". This can be a very expensive surprise and a trap for the unwary contractor. That is why larger contractors you deal with are so strict about obtaining certificates of insurance.
Since with a ghost policy there is no payroll it is the cheapest kind of Workers Compensation coverage you can get. It is generally offered at the minimum price the insurance company charges.
How does a Ghost Insurance Policy work?
Only business owners with no employees can purchase this type of policy. It's a minimum premium workers' comp policy that "excludes" the owner from coverage and benefits. To qualify you to meet the following criteria 
You need to be self-employed or owner of business that are able to exclude themselves from coverage.

Have no employees or subcontractors.

Have no plans to hire employees during the policy period, if you do you must report this to your agent.

Any hired subcontractors must provide you a certificate of insurance showing they have coverage.

Have no other payroll other than owner or owners.
These policies are geared for smaller subcontractors and other self employed workers. There are two main reasons small contractors and subcontractors apply for ghost policies, The first is to meet State requirements. The second to provide a certificate of insurance to a client or general contractor in order to get a larger job.
A Workers Compensation ghost policy lasts for a period of one year.
Once the policy is purchased, we can issue you a Certificate of Insurance showing your clients that you have Workers Compensation Coverage. This why it is a popular and affordable option for a self employed business that are simply trying to find affordable independent contractor insurance to satisfy requirements.
A policy uniquely crafted to meet your needs
Ability to negotiate with insurers to achieve insurance solutions effective for you
Knowledgeable and professional sales team
The security of A rated insurance companies
Easy payment options
Online quotes
Attention to detail and customer service
By selecting the best policies from the nations top insurance carriers FarmerBrown.com is able to deliver coverage that represents the greatest value for you. You can obtain an online quote, or call (888) 973-0016 today to find out more about the extensive insurance programs offered by Farmer Brown to reduce premium cost and risk. Let the Farmer Brown team make obtaining insurance coverage trouble-free.
Workers Compensation Quote