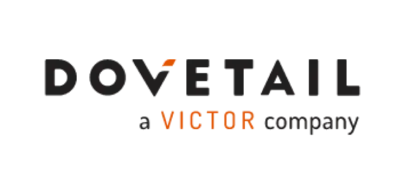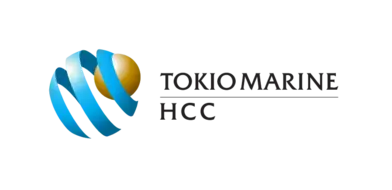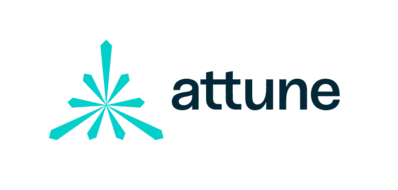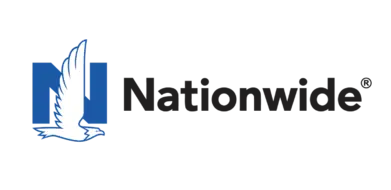 Plumbers General liability Insurance
Plumbers' liability insurance is a very essential coverage for plumbers, regardless of whether they operate their own businesses or work as subcontractors. Considering the nature of plumbing, things can get damaged by a contractor. Water could as well get out of hand to damage some items belonging to clients.
Plumbers' liability insurance is quite essential if you are to safeguard your business against unfortunate and unexpected occurrences that could crop up while working as a plumber.
We offer the best and Cheapest Plumbing General Liability Insurance packages for both large and small businesses, independent contractors, and the self-employed.
General Liability Insurance for Plumbers
What exactly is Plumbers General Liability Insurance?
In its most basic form it protects third parties from damages caused by you or your work. It covers personal injuries to third parties. It also covers damages to their property. It is also important to note that it also includes the cost of legal fees required to defend you if legal action is taken against you for a covered claim.

What are the risks facing Plumbing Contractors?
The most common risk faced by plumbers are damages to property as a direct result of the work they are doing. Pipes can burst or leak causing extensive damage to the structures being worked on. Without a low cost Plumber's General Liability Policy you will be responsible for these repairs. The other main concern is theft of materials and tools. These losses can be protect against by purchasing affordable Plumber's Inland Marine Insurance. This will cover these types of losses
What Does Plumbing General Liability Insurance Cover?
It covers you against covered claims for property damage as a result of your work. It would also protect you if someone was physically hurt as a result of any work you preformed.

Bodily Injury to Third Parties

Damages to Third Parties Property

Product and Completed Operations

Personal Advertisement Injury
Bodily Injury – This insurance policy covers your business against problems that could result if someone gets injured on your business premises. It also safeguards you against effects of injuries caused by you or someone working for you while executing tasks on a client's property. The policy handles the medical costs of the injured person, up to an agreed threshold.
Property damage – You may never be able to completely rule out the possibility of a client's property becoming damaged while working on it. Damage could affect client's existing pipe network or even public property such as gas pipelines. Lawsuits could result in these situations and similar, if the parties involved are not particularly understanding. The cost of litigation could prove too much for your business. But you need not worry much if you have an active plumbers' liability coverage.
Completed project or product liability – Sometimes, issues may not arise during a roofing project, but will rear their ugly head after completion. A client could complain that work was not completed to specification and threaten legal action. Plumbers' liability insurance helps to insulate your business against losses that could result is such situations.
Advertising injury – Perhaps, this might sound new or funny to you, but it is real. Advertising injury refers to negative consequence of the method used for advertising your business. For example, a rival in roofing business could sue you for using statements considered slanderous against them in your advertisement.
Why is Plumbing General Liability Insurance required?
In most States Plumbers need to be licensed. This is because Plumbers are essential to health and welfare of the population. They connect to City water and sewer systems. They provide piping for clean and safe water delivery. They install systems move the waste from our homes and businesses. There is a great risk to the public if these things are not done correctly. It is common that along with having to pass rigorous examinations, there is usually a requirement to also have Plumber's General Liability Insurance before any license or permit is issued.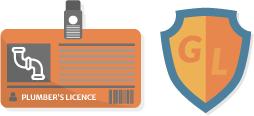 In What other insurance should a plumber have?
There are two different types of plumbing businesses that will require insurance coverage when doing business. Depending on which one you are, other requirements are needed. This, however, depends on your City or State, and everyone should check their insurance company for advice. The two types of plumbing business are:
Plumbing Contractors
Master Plumbers
Plumbing contractors can be further broken down into:
Resident Plumbers
Non-resident plumbers
However, the usual policies included in many plumbing insurance packages to supplement general liability are:

Worker's Compensation
If you have employees, you are required by law in almost every State to obtain Worker's Compensation for them. It covers employees if they are injured or made sick due to work-related activities.


This gives you an additional layer of protection against claims. It protects you from catastrophic claims that exceed your underlying policy limits.

If you use vehicles in your business, you must purchase commercial auto coverage. Even if you are the only one that uses it, your van needs commercial auto coverage.

Inland Marine
This policy will cover your tools and equipment if they are lost, destroyed in a covered event, or stolen.

Surety Bonds
When you need a permit, a surety bond is often required before issuing it. Also, if you are required to obtain a License, there is usually a bond requirement as well. At FarmerBrown.Com, we can typically get your bond in a matter of minutes.

Business owner's policy (BOP)
This policy bundles Plumber's General Liability Insurance with Property Insurance Protection, which is a good option if you operate your business at a physical location with an office. They offer a lower price than the same policies purchased separately. However, they can be less flexible with coverage.
How Much Does Plumbing Insurance Cost?
Plumbing insurance can vary in cost just as it varies in coverage. The cost of plumbing insurance depends on the size of your company, your location, claim history,and coverage limits. It is usually a small price to pay to protect your business against risks. At Farmer Brown, we work with the best insurance carriers in the nation to find you the best coverage Plumber's General Liability Insurance at an affordable cost.
| Annual Revenue | Policy Limits | Annual Premium |
| --- | --- | --- |
| $100,000.00 | $1 Million/ $2 Million | $987.00 |
| $300,000.00 | $1 Million/ $2 Million | $2,900.00 |
| $500,000.00 | $1 Million/ $2 Million | $4,700.00 |
| $1 Million | $1 Million/ $2 Million | $9,155.00 |
| $3 Million | $1 Million/ $2 Million | $28,766.00 |
These figures are for illustration purposes only and do not constitute an offer to sell insurance. Actual premiums can only be determined after underwriting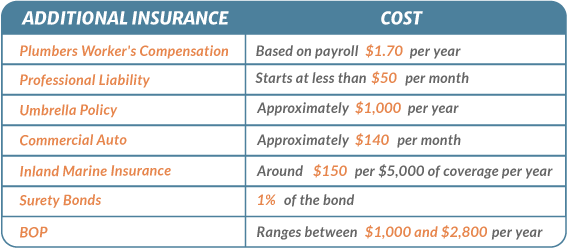 Plumbers Worker's Compensation Cost: This is based on payroll and is generally is $1.70 per hundred dollars of payroll.
Professional Liability: The cots of a Plumber's Professional Liability Insurance starts at less than $50 per month.
Umbrella Policy: A Plumber's Umbrella Insurance Policy costs approximately $1,000 per year.
Commercial Auto: Plumber's Commercial Auto Insurance is approximate $140 per month per vehicle.
Inland Marine Insurance: Inland marine for Plumbers costs around $150 per $5,000 of coverage per year.
Surety Bonds: Surety bonds for Plumbers are 1% of the bond amount assuming you have good credit.
BOP: BOP Insurance for plumbers ranges between $1,000 and $2,800 per year.
Why Legal Liability Protection
Many plumbers believe that regular general contractors' insurance will cover anything that can happen while they do their business. The problem with this is that general contractors' insurance doesn't necessarily give plumbers the exact coverage they may need for their specific practice. If a plumber doesn't get insurance and is not protected by some legal liability, he risks getting sued, and his business shut down.
Some plumbers believe that the additional cost of having plumbers' insurance and protection for legal liability is too much. However, if something were to happen, it would cost the plumber much more to fix it. It doesn't matter the size of your business; you must protect yourself. Many plumbers believe they can skimp their insurance coverage to cut costs when starting their business, but just in the beginning because the problem is they can't afford to be without it either. Protecting your business at all costs should be very important to every plumber.
Because of many of the incidents that have been happening with contractors and plumbers in general, people are being advised that when they are hiring someone to do their plumbing, they should hire someone with some insurance coverage. It is especially true for commercial projects and other large-scale residential plumbing projects. Not being covered for legal liability can damage your business if something goes wrong and prevent you from winning contracts and growing your business. No one will recommend you as a plumber to do anything on their property if you can't provide proof of having plumbers insurance. In many instances, as a contractor, you can speak to your insurance service provider to ensure you have the appropriate coverage for the type of project you will be working on, or you can get a same-day quote now to see what you need.
REAL-LIFE EXPERIENCE:
There was a case about a lady who hired a plumber to do some work on the pipes in her home, but due to the plumber's negligence, her tubes were all damaged, and he was unwilling to take responsibility. The plumber claimed limited liability based on the signed contract. According to him, legally, he was not responsible for the damages. 
The lady then went to her insurance company to make a claim for the damages and was told that her homeowner's insurance does not cover damages caused by plumbers. She was stuck with poorly done work, she couldn't file any claims for it, and she would have to pay someone else to do it. She is currently seeking other alternatives and trying to see what other options she has. Someone recommended suing the plumber that did the job since he damaged her tubes and didn't say anything to her.
In the story above, the lady was also advised to get a registered plumber with adequate plumber's insurance to be protected if anything should go wrong. However, if the client were to sue the plumber mentioned above, this could damage his practice and business, depending on the outcome.
Plumbers can avoid situations like these by ensuring protection from anything that can happen; they need to ensure they have a legal liability to avoid any claims for financial compensation against them.
Is Plumbing Insurance Required?
In many areas, State law mandates contractors to carry general liability insurance. Additionally, commercial auto insurance is among other policies that might be required by the government for a business to legally operate. While your state or client may require certain policies, additional coverage might be recommended to guarantee adequate coverage for your business. The best way to confirm your coverage meets the industry's requirements and recommendations is by using a knowledgeable agent when choosing insurance policies.
We have experienced team members that can analyze and recommend the appropriate coverage for your Plumber's Insurance needs. Whether you are one man show or have 40 employees all business assets need to have some type of protection. Protecting your valuable physical assets with the quality affordable insurance coverage, we are here to help customize that coverage to your needs.
Our team members are professional and knowledgeable and able to help you choose the perfect policy for your Plumbing Contractor Insurance needs.
Being an Plumber requires specialized a policy to cover your unique needs
Flexible agents to work on your time schedule.
We provide easy online payment options.
We are licensed in all 50 States to offer Plumber's Insurance.
Same day service in most cases.
Get you license in under an hour.
"A" Rated insurance companies that pay claims quickly.
FarmerBrown.Com has the capability to provide quotes for the hard to place risks and get you insured quickly and conveniently. We have the experience to analyze and recommend the appropriate affordable Plumbing Contractors General Liability Insurance Coverage. Call now to speak with a knowledgeable agent. Our experts can review your needs and get you the proper coverage your business deserves. They will make sure you have the coverage you need at the best price for you. Best of all, you can get a free, no-obligation quote in minutes.

By selecting the best policies from the nations top insurance carriers FarmerBrown.Com is able to deliver coverage that represents the greatest value for you. You can obtain a Plumber's Insurance quote by clicking above, or by calling (888) 973-0016 today to find out more about the extensive insurance programs offered by FarmerBrown.Com to reduce premium cost and risk. Let the FarmerBrown.Com team make obtaining insurance coverage trouble-free. Get the coverage you need at the rates you deserve.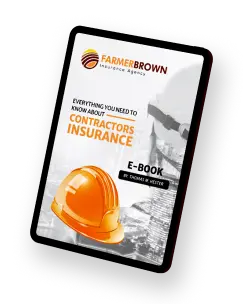 Everything you need to know about Contractors Insurance is here.
What are the main advantages of choosing FarmerBrown.com for insurance quotes?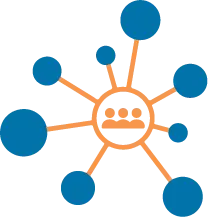 A Broader Choice
We work with more than 30 A-rated insurance companies, many of which your local brokers may not have access to.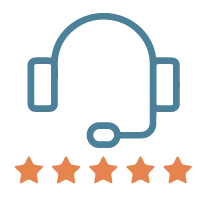 5-Star Customer Service
We pride ourselves on our knowledgeable and professional sales team, who prioritize attention to detail and are prepared to handle complaints 24 hours a day.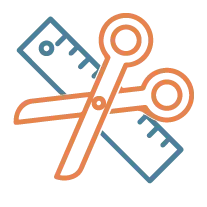 Tailor-made service
We negotiate with the best insurers to achieve effective insurance solutions for you.