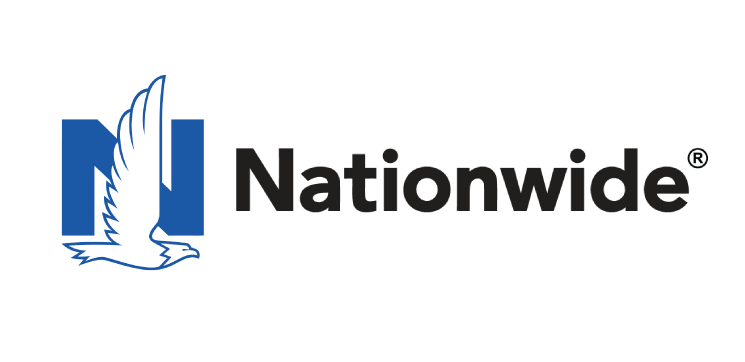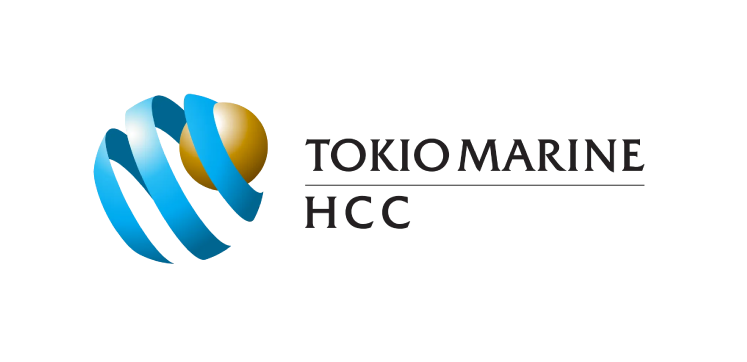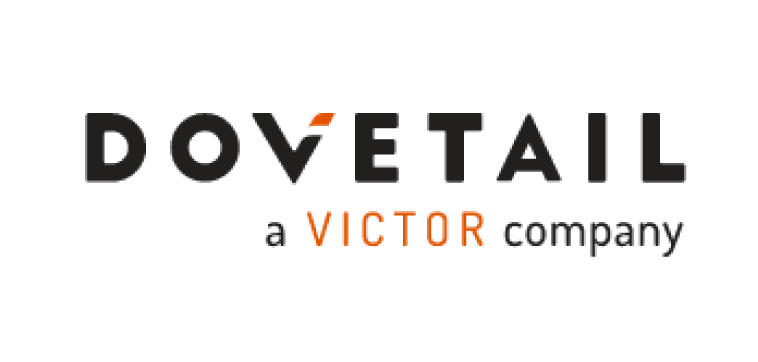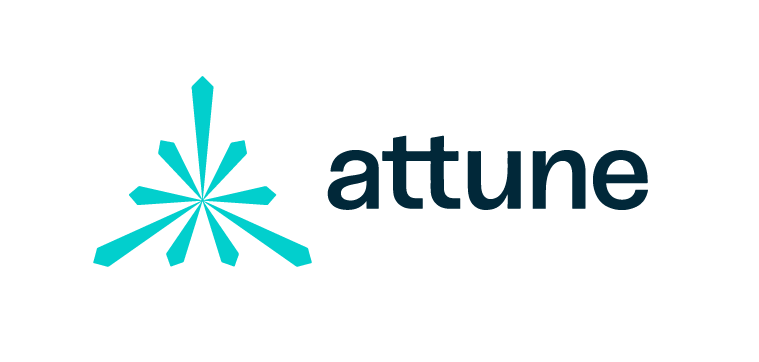 What is Livery Insurance
Drivers of Taxi Cabs, Limousines, Black Cars, Buses, Non-Emergency Medical Transportation and Motor Coaches, commonly known as Livery Drivers have exposure to different risks than other types of Commercial Auto Policies. If you transport people for hire you need to obtain Livery Insurance.
FarmerBrown.com offers affordable Livery Insurance Policies to help our clients prepare for any unforeseen circumstances. It is a fact, that no matter how careful you are when you are driving there is always the possibility of being involved in a traffic accident.
Having the right policy in place ultimately helps to reduce loss costs and increasing your bottom line. It also keeps the business operating on time with fewer delays. Getting a cheap Livery Insurance policy is crucial in order for you to protect your assets and allow you to compete in a cutthroat business.

As a Livery Driver, whether you operate a Taxi, Limousine, Coach or other vehicles that transport people for hire you face liability risks each time they enter your vehicle. These include risks associated with vehicle accidents, injuries that occur while being transported, and even assault claims. You also face exposure to direct damage to your vehicles from accidents or theft.
There are also major risks associated with driver error, resulting in accidents that can be disastrous. Further, the people and the personal property you are transporting may be fatally injured.  Being a Livery Driver requires the operation of expensive vehicles in tip-top shape to carry passengers. Having Livery Drivers Insurance is necessary in these situations to protect your business from potential claims.

Pro Tip
If you work for a digital ride-hailing service you need to have additional rideshare insurance. This needs to be purchased through the company you have your auto insurance with. The ride-hailing company has insurance that covers you when you have a passenger in the vehicle. If you are in an accident when no passenger is in the car your personal auto insurer may deny the claim if you have your app engaged and have not purchased rideshare insurance. A car operated for a digital ride-hailing company like Lyft or Uber is not considered a livery car so livery insurance is not available.
What types of Vehicles Need Livery Insurance?
At FarmerBrown.Com we offer excellent service and low rates on livery insurance if you operate the following type of vehicles:
Taxi Insurance

Taxi insurance is also known as for-hire livery insurance. It is a type of commercial auto insurance for vehicles that are used by businesses that earn money from transporting people. It protects taxi drivers, their vehicles, and passengers. Most states and or counties have rules and regulations governing the operation of taxi cabs. In most instances, there are special license plates and licensing requirements for drivers. Since driving a cab is riskier, the insurance is generally more than regular vehicle insurance. Also because of the competition to eke out a living, it is crucial you get a coverage that covers you properly. Having proper taxi cab insurance needs to include coverage that covers your vehicle against damage, theft, and personal injury to you and your customers. In this age of Uber and Lyft, it is becoming harder to earn a living, you need to control all costs. FarmerBrown.com can help you obtain cheap taxi insurance with excellent coverage so you will be confident you and your business are protected.

Black Car / Limousine Insurance

Black car and limousine insurance is a specialized type of livery coverage designed to protect limousines and other luxury vehicles that transport passengers on a for-hire basis. It differs from taxi insurance as businesses arrange scheduled rides with specific pick-up and drop-off locations. The vehicles involved in this type of business are more expensive vehicles such as limousines, luxury sedans or SUVs. As a result this business also needs to make sure the vehicles are covered with the correct coverage. If one of your limousines is damaged in an accident without quality coverage it could take months to repair. This will usually cause you major headaches, as you scramble to rearrange schedules to keep clients happy. There is also a greater chance of personal injury happening to a passenger when they are riding with you. This necessitates that you have the proper coverage to protect your business from these claims.  With the fierce competition in the industry, it is imperative that you obtain cheap and affordable coverage that properly covers you for the risks the business is exposed to.

Motor Coach/Charter Bus

If you own a charter bus company, motor coach company, or tour bus company you will use buses to transport passengers for a fee. As a result, you will need a commercial auto policy to cover your vehicles, passengers, and drivers. At FarmerBrown.com we can provide you cheap coverage that gives you all the protection you need. When your vehicles are your livelihood, we know how devastating an accident can be. We can provide affordable Bus and Motor Coach policies that will keep your vehicles on the road and making money.

Non-Emergency Medical Transportation

The non-emergency medical transportation insurance and paratransit insurance industry has been explosive as a result of the aging of the population. You provide door-to-door transportation for people with disabilities, or are older, and are not able to use public transportation. The service is provided by scheduled appointments. In most cases, the service is billed to medical insurance plans such as Medicare or Medicaid. Each State has specific minimum insurance requirements for operators. This type of transportation has the additional risk of personal injury to your clients. During transport or while aiding patients on and off vehicles, there is a greater risk of injury to the passengers as a result of their age or disability. FarmerBrown.Com provides non-emergency medical transportation insurance to protect your clients, your business, and your employees. Contact our expert insurance agents today to learn more about our cheap non-emergency medical transportation insurance packages.
What Types of Insurance Does A Livery Driver Need?
The exact types of Livery Insurance Coverage you will need to have depend on a variety of factors. From statutorily required minimums, vehicles being used, and passengers being transported. The Insurance types listed below will be applicable to all types of livery services. If you keep reading, you will also find specific recommendations for Taxi Cabs, Black Cars/Limousines, Non-Emergency Medical Transportation, and Motor Coach/Charter Bus Livery Insurance policies. With all these factors it is important to speak to a knowledgeable agent that specializes in Livery Insurance at an affordable price.

With that said, however, there are certain types of insurance coverage that all Livery owners will need to carry. Let us take a look at these basic coverages:
Liability Insurance

All states require you need to be covered by Livery Drivers liability insurance. This type of coverage protects others from losses that may occur when the vehicle you own is responsible for causing an accident. It also contains coverage that will pay the costs of legal fees if there are damages to third parties.

The two main types of Livery Liability Insurance Coverage are :

Bodily Injury: If there is an at-fault accident with your vehicle, liability insurance will cover the cost of any necessary medical care, such as ambulance fees and hospital bills. It also covers any treatment that is required on a continuous basis such as physical therapy. This will also cover you for claims for pain and suffering as a result of injuries sustained in an accident.

Property Damage: This part of the policy covers the cost of third-party property damages. If your vehicle is involved in an accident that damages a third parties vehicle or property you will have coverage.

When you are deciding purchase liability insurance coverage, you need to choose the right policy limits and deductibles that are the best for your needs. Remember any Statutory requirements are just minimum amounts you are legally required to have, this does not mean those limits are the best for your livery business. The knowledgeable agents at FarmerBrown.Com can help you determine the best limits and deductibles to get you an affordable Livery Insurance Policy that meets your needs.

Collision Insurance

If your vehicle is involved in an accident, the collision insurance coverage will pay for repairs to the vehicle. This covers collisions with other vehicles and other types of things such as trees, guardrails, and road signs.

Comprehensive Insurance

This will cover the cost of physical damages to your vehicle that collision insurance does not cover. The most common losses are vandalism, hail, or other weather related damage. It even covers damages that your passengers may cause to your vehicle.

Uninsured And Underinsured Motorist Coverage

These are basically the same coverage and the name explains the coverage. Uninsured Motorist Coverage protects your business if you are in an accident with an at-fault driver who does not have liability insurance. Underinsured Motorist Coverage covers your business if you are in an accident with an at-fault driver whose liability limits are not sufficient to cover the damage or medical expenses as a result of the accident.
Livery Worker's Compensation Insurance Requirements
If your Livery company hires drivers, you will need to meet state regulations for Worker's Compensation insurance:
If you have employees you will need to carry workers compensation insurance. This is the law in almost every State. This type of policy covers any work-related injuries or illnesses that your employees may sustain.

For example, if during the loading of a passenger a driver hurts his back, workers' compensation insurance will cover the following:
Will pay for any related medical expenses.
It will also cover the wages he lost during recovery.
It can also help to pay for any training he might need for a new job if he is unable to return to work as a result of her work-related injuries.
It can assist with legal defense fees, should the employee take legal action.
It will also prevent you be fined large amounts for failure to have Worker's Compensation.
How Much Does General Liability Insurance For Livery Drivers Cost?
The average cost of a standard Livery Insurance policy for a single-vehicle ranges from $388 to $769 per month. There are a number of factors that will determine the rate. The most significant factors in determining the Cost of Livery Insurance are:
Location of Business-States like California, New York and New Jersey will have significantly greater premiums than the same business operating in Indiana or Texas. Also if you run multi-State operations your costs will be greater.
Type of Vehicles Operated- If you are operating a taxi cab your insurance will be less than someone who operates a limousine or a motorcoach. This is based on at least two factors the cost of the vehicles and the number of passengers that are being transported. Limousines and motor coaches, are significantly more expensive to repair or replace than a taxi cab that is usually just a repainted older model passenger car.
Loss History- If you have had a number of accidents or your drivers have tickets this will cause your livery insurance costs to increase. Clean driving records and staying accident-free will allow you to get the lowest cost Livery Insurance.
Type of Business You Do- The cost of coverage for Non-Emergency Medical Vehicle Insurance will be higher than the cost of Black Car Insurance. This is a result of the greater risk to passengers in the Non-Emergency Medical Vehicle.
Policy Limits and Deductibles- Just like your personal auto insurance, the higher your policy limits, the more the premium will be. Conversely the greater the deductible the lower the premium. The knowledgeable agents at FarmerBrown.Com can help you determine what is right for your business.
Type of Business
Coverage Amount
Cost
Taxi Cab

Liability per person — $250,000

Liability Limit per accident – $250,000
Property Damage — $50,000
Liability Combined Single Limit $300,000

$489.00 per month
Black Car/Limousine

Liability per person — $250,000

Liability Limit per accident – $1,000,000
Property Damage — $50,000
Liability Combined Single Limit $300,000

$724 Per Month
Motor Coach/Charter Bus

Liability per person — $250,000

Liability Limit per accident – $1,000,000
Property Damage — $50,000
Liability Combined Single Limit $300,000

$874 Per Month
Non-Emergency Medical Transportation

Liability per person — $250,000

Liability Limit per accident – $1,500,000
Property Damage — $50,000
Liability Combined Single Limit $300,000

$843 Per Month
What Are The Key Benefits Of Choosing FarmerBrown.Com For Livery Insurance
We have experienced team members that can analyze and recommend the appropriate coverage for your Livery Insurance needs. Whether you drive Taxi Cabs, Limousines, Black Cars, Buses, Non-Emergency Medical Transportation and Motor Coaches all business assets need to have some type of protection. Protecting your valuable physical assets with quality affordable insurance coverage, we are here to help customize that coverage to your needs.
Our team members are professional and knowledgeable and able to help you choose the perfect policy for your Livery Insurance needs.
Being a Livery driver requires specialized a policy to cover your unique needs
Flexible agents to work on your time schedule.
We provide easy online payment options.
We are licensed in all 50 States to offer Livery Insurance.
Same day service in most cases.
"A" Rated insurance companies that pay claims quickly to get your vehicles back on the road.
FarmerBrown.Com has the capability to provide quotes for the hard to place risks and get you insured quickly and conveniently. We have the experience to analyze and recommend the appropriate Livery Insurance Coverage. Call now to speak with a knowledgeable agent. Our experts can review your needs and get you the proper coverage your business deserves. They will make sure you have the coverage you need at the best price for you. Best of all, you can get a free, no-obligation quote in minutes.

By selecting the best policies from the nation's top insurance carriers, FarmerBrown.Com is able to deliver coverage that represents the greatest value for you. You can obtain a Livery Insurance quote by clicking here, or by calling (888) 973-0016 today to find out more about the extensive insurance programs offered by FarmerBrown.Com to reduce premium cost and risk. Let the FarmerBrown.Com team make obtaining insurance coverage trouble-free. Get the coverage you need at the rates you deserve.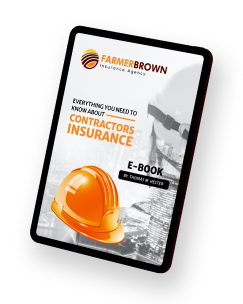 Everything you need to know about Contractors Insurance is here, in one place. Get the Ebook Now.