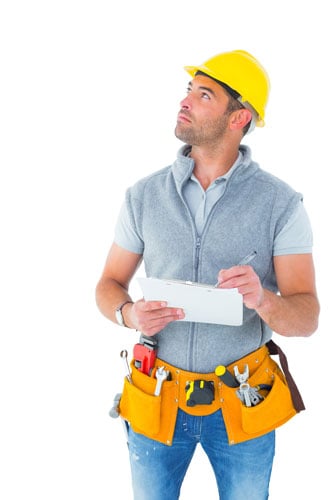 Builders Risk Insurance
The fact that there are many types of insurance out there can be justified by one other undeniable truth: Different people playing different roles in society take different risks. That's why if you are a general contractor or an artisan contractor, it is a good idea to have builder's risk insurance – also known as course of construction insurance – to cover the cost of any losses accrued during the construction process. Such a policy isn't as niche as one would think; it may cover home and property owners as well. On this page, we'll break down builder's risk insurance bit by bit, and help you on the path of protecting yourself as you pursue your interests.
Who Should Look into Builder's Risk Insurance?
Anyone who is interested in working on a long or short-term construction project should at the very least consider investing in builder's risk insurance. Reasons to invest might vary, and rates also vary in accordance with the liabilities one may be concerned with – therefore, here are some common business types that obtain this insurance, as well as the instances in which they might need it.
Type of Business
Why they Might Need Builder's Risk Insurance
Builders

For coverage of ground-up construction of a site
Reimbursement of stolen or damaged materials
Reimbursement of stolen or damaged equipment
Fire, wind, or water damage
Vandalism of site or equipment

Contractors

Reimbursement of stolen or damaged materials
Reimbursement of stolen or damaged equipment
Fire, wind, or water damage
Vandalism of site or equipment

Homeowners and/or Property Owners

Coverage of gaps in homeowner's policies that might be potentially hazardous
For coverage of additions built onto your home

Retail Companies

Protection of your construction site in strip-malls or other owned buildings
Protection of construction of the independent site

School District

Coverage of additions built onto the school
Coverage of recreation structures
Coverage of tools
Coverage of equipment
What Type of Projects Qualify for Builder's Risk Insurance?
Consider the following: Only certain types of projects are covered under builder's risk insurance. Once you've established that you are an individual or a business who might need to purchase this type of insurance, it's important to understand the nature of the project you'll be taking on. Most construction projects qualify for builder's risk insurance. Some of the more commonly covered projects include ground-up construction, remodeling, and feature installation. However, it would be very unsafe to assume that builder's risk insurance covers personnel such as foremen should something happen to them on the construction site. Rates will vary depending on whether the project is residential or commercial, so be sure to ask your insurance company to discuss the differences with you prior to signing on to any policy.
What is Covered Under Builder's Risk Insurance?
It would be great to find an insurance that can do it all— covering the expected damages during construction, as well as the unexpected. While builder's risk insurance might not cover everything damage you can think of, seeing as how certain claims may be far too rare or far too common, there's a lot it is able to cover. Included in builder's risk insurance is:
Coverage of tools, equipment, and investments that might be damaged during construction
Coverage of ground-up construction
Coverage of elemental damage, including wind, fire, and rain
Coverage of surrounding buildings, as is the case of a retailer who might be renting space in a mall or other building
Generally, this is an all-risk included coverage. Additionally, this coverage only extends until the completion of a construction project. However, there are some things that are not always included in course of construction insurance. These might include:
"Acts of God", like tornadoes, flash floods, hurricanes, or any other unexpected weather that causes extreme damage. This also often includes warfare, nuclear accidents, or acts of terrorism.
Flawed workmanship, or damage caused by lack of attention to detail
Work vehicles in an accident offsite
Theft and vandalism caused by an employee
Soft costs, or money lost if there is an accident. Soft costs often include legal fees, equipment rentals, construction loan interest, and insurance premiums.
At Farmer Brown Insurance, we are ready and willing to help all our clients with their multi-faceted insurance needs. If you think that you might need builder's risk insurance for your current or future construction site, look no further than us. Simply fill out our simple, quick form to receive a free insurance quote. An agent will respond to most queries within 24 business hours. Want to talk to a real person straight away? You can also call us at 1-888-973-0016 to speak with a licensed insurance agent about all your builder's risk insurance needs.
Get a Builders Risk Quote
Builders Risk Insurance Quote
We Work With Top A-Rated Carriers






Our Reputation Depends On You