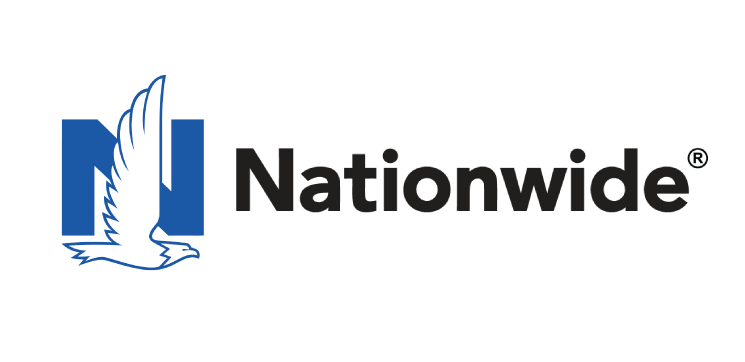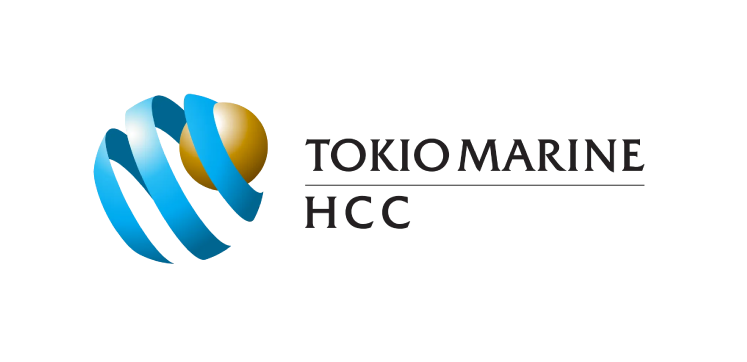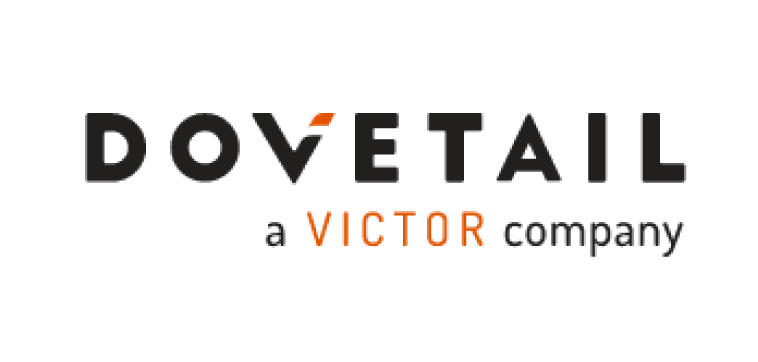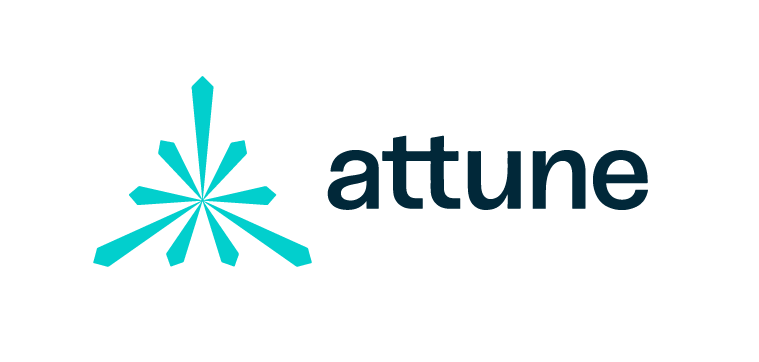 What is Builders Risk Insurance?
Builder's risk insurance and course of construction insurance are the exact same policy, simply with different titles. They are property policies that protect structures during construction and renovation projects.
The rates below do not include wind insurance for buildings within 50 miles of the coast. If your property is within 50 miles of the coast, please submit it, and we will email you the correct prices.
Get your Instant Builders Risk Insurance Quote
How Much Does Builder's Risk Insurance Cost?
The cost of a policy ranges from 1-4% of the total construction cost. However, the premium depends significantly on the coverage requested and the policy's exclusions.

Therefore, finding a stable insurance company is essential as they expedite the process of filing claims and help the insured resolve these claims during construction.
Factors Affecting the Cost of Coverage:

New Construction
The coverage needed for a new construction project may include coverage for site preparation, excavation, foundations, pipes, and temporary structures (such as scaffoldings).

Existing Structures
Many builders' risk policies provide cash value coverage for the existing buildings; replacement cost coverage may increase your policy cost.
Building Materials
Materials such as fixtures, tools, and equipment may be covered under a builder's risk insurance policy. Materials used in a project may directly affect your overall policy cost. For example, your policy cost would most likely increase if the contractor uses high-grade building materials and custom installations.

Off-site Property
Additional coverage for builder's risk insurance/course of construction insurance can protect materials that are still in transit, meaning they have not yet arrived at the project site, or materials that are stored off-site. This additional coverage is vital if an accident occurs off-site; for example, a fire breaks out in your storage facility, or the truck transporting your materials crashes. This additional coverage will also have a factor in determining your overall policy cost.
Builder's Risk Insurance Average Cost
The average cost of a builder's risk insurance varies greatly depending on the project. Rates will vary depending on the type and size of your project, for example, whether the building is being constructed or remodeled or whether it is residential or commercial.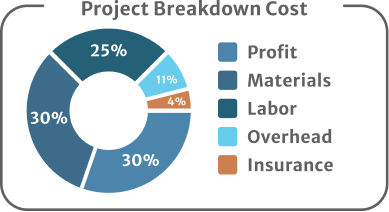 Builder's risk insurance for homeowners requires different coverage limits and, therefore, different rates than commercial policies. Additionally, builder's risk insurance for homeowners may have specific coverage exclusions that are essential for home construction insurance but not in commercial construction insurance. For this reason, asking your insurance company to discuss the differences with you before signing any policy is imperative.
What Does Builder's Risk Insurance Cover?
A building under construction is subject to many risks; these include (but are not limited to) fire, damage caused by high winds, theft, and vandalism. Builders' risk insurance coverage protects for a wide variety of these events. Standard coverage and exclusions are:
Common Events Coverage
Fire.
Theft.
Vandalism.
Vehicles/Aircraft.
Wind (wind coverage may be limited in coastal areas).
Common Builder's Risk Exclusions
Design error or faulty workmanship.
Employee dishonesty or illegal acts.
Accidents and/or injuries in the workplace.
Earthquakes.
Floods.
Exclusion Example:
The general contractor must note that subcontractors are required to have their own insurance and that there is no coverage for tools and equipment.

Warning
It is essential to confirm what your builders' risk insurance policy covers, specifically its limitations and exclusions
Who Needs Builder's Risk Insurance?
Builder's risk insurance/course of construction policies typically cover all project participants, including the contractors, subcontractors, project owners, and anyone financially involved in the project.
Anyone considering a long or short-term construction project should investigate if builders' risk insurance is necessary to complete their project.
This includes:
Residential property.
Commercial property.
A complete rebuild.
Gut rehab.
Renovation work.
Property insurance alone does not always provide coverage for construction-specific damages.
The owner of the building or the lender of a project/property under construction typically requests the builder's risk insurance/course of construction insurance.
Insuring with a builders' risk policy is the best way to maximize coverage and protect your property in case of property damage, bodily injury, theft, or weather-related incidents.
Builder's Risk for New Construction Vs Renovation
There are a lot of rating and coverage factors to consider when looking to insure a renovation versus a new construction project.

New Construction
For new constructions, the builders' risk policy covers the building from the groundbreaking period until completion.

Renovation
On a renovation project, the policy will often only cover the restoration period. A builder's risk policy can be designed to cover the cost of the renovations only or the renovation exposure and the existing building together. If a builder's risk policy is not specifically tailored, there may be a problem in coverage for either the building or the renovation portion. That is why it is crucial to ensure that the correct coverage forms are included.
Builder's risk insurance is essential to protect your property during construction, whether working on a commercial property, residential property, renovation work, or a rebuild in any capacity.
Type of Business and Why they Might Need Builders Risk Insurance

Builders
For coverage of ground-up construction of a site
Reimbursement of stolen or damaged materials
Fire, wind, or water damage
Vandalism of site or equipment

Contractors
Reimbursement of stolen or damaged materials
Reimbursement of stolen or damaged equipment
Fire, wind, or water damage
Vandalism of site or equipment

Retail Companies
Protection of your construction site in strip-malls or other owned buildings
Protection of construction of the independent site

School District
Coverage of additions built onto the school
Coverage of recreation structures
Coverage of tools
Coverage of equipment
Builder's Risk for Homeowners
Builder's risk insurance for homeowners typically supplements homeowners policies, as standard policies do not usually provide coverage for the construction of a home or renovation work.
Builder's risk insurance for homeowners is the best option for residential property owners who anticipate demolishing and rebuilding their property, whether making renovations inside the home or adding on to the existing house.
What is the Term Limit for Builders Risk Insurance Policies?
Unlike other types of property insurance, a builders' risk policy is meant to offer coverage only during the construction process.
That means the policy ends or is terminated once the construction is completed and the property is ready for occupancy.

The insured may choose between policies active for three months, six months, or one whole year.
Extensions may be requested under certain conditions depending on the policy.
Common Builder's Risk Policy Extensions
Debris Removal
Most Builders' Risk coverage offers repairs for the building in the event of a storm. But in construction, exposed structures mean big, moving parts. If your site gets strewn with debris, you're expected to haul it out of your own pocket. Industrial dumpster rental alone can cost $900. An extension will pay for the whole disposal.
Green Building
Similarly, if you clear debris, perhaps you'd rather not dump it in a landfill. Green construction is a gigantic, growing global industry expected to hit $377 billion in 2022. The US has the largest market. More and more clients want to work with sustainable contractors.
An extension for debris recycling, renewable energy repairs, and air purification from third-party damages can help establish your reputation in this vital sector. It's a coverage extension increasingly requested for Builder's Risk policies.
Pollutant Cleanup
Perils like fire, wind, rain, and explosions can seriously devastate a construction site. Containers with paint, tar, or other potentially toxic materials could get damaged and seep into the soil or groundwater. Or, a fire could create hazardous fumes.
Pollution cleanup costs are immense, and contractors are more exposed than most. Standard Builder's Risk policies won't cover it. You can, however, add an extension that will pay for this. It's especially useful if you work with lots of dangerous materials.
Delay of Completion
You can't control everything in construction. The risks are high, and there are so many unexpected variables. Supply chain issues, weather events, and equipment loss can all lead you to overshoot your deadlines. If the completed building would have brought 25% in revenue for your company's next quarter, that's 25% lost.
A common extension for Builder's Risk policies will protect you against this. 'Delay of Completion' coverage means your insurance provider estimates what you're going without and covers it to see you through.
Water Build-Up Damage
Florida has 583,600 construction workers, the third most in the whole USA. It also has 1.5 million people living on a FEMA floodplain and the highest summer rainfall. All this to say: water poses a severe risk to construction sites. And not just in Florida. 2019's national rainfall was 30% above average and has risen 90% since 1950. What if you're renovating a building and water builds up in clogged pipes on the 30th floor? If it leaks out over a weekend, seeping down to lower floors, imagine the damage that could do to your project. It could easily be millions of dollars.
The water build-up extension is small. But it is commonly added to Builder's Risk policies for a good reason: water damage is very expensive.
Why choose Farmer Brown for Builder's Risk Insurance
Farmer Brown's cheap Builder's Risk insurance policies are among the most popular and reliable on the market. Hence, Farmer Brown's market reputation is based on over 20 years of A+ rated services and exclusive benefits.
Accessibility: We are available in all 50 states and provide bilingual services in English and Spanish.
Compliance: Our agents review your operations to ensure you are classified for both General Liability Insurance and Workers' Compensation Insurance.
Specialty: We work exclusively on Contractors' Insurance for General Liability, Commercial Vehicle, Property, Workers Compensation, and all bonding requirements.
Trustworthy: We represent over 18 insurance companies. From large national companies to smaller regional companies that most local agents do not have access to.
Efficiency: We guarantee a quick turnaround time on your quote with the best prices.
Service: Our after-sales customer service guarantees certificates of insurance in under 4 hours.
Comparative: We get you quotes from at least three different insurance companies for you to compare and choose responsibly.
Cost-effective: We review your Workers' Compensation experience modification worksheet to ensure you get the discount you deserve.
Flexibility: We offer multiple financing and payment options for your cheap Builder's Risk insurance policy.
Voluntary: We offer free, no-obligation quotes as per your requirements.
As your business grows, so does your risk. While most internal factors are under your control, many external factors still threaten your project's successful completion. In such a scenario, our knowledgeable professionals at Farmer Brown are best placed to help you mitigate your risk. We have over 20 years of experience successfully providing cheap Builder's Risk insurance. To protect your business today, call us at (888) 869-2944.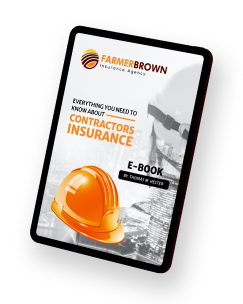 Everything you need to know about Contractors Insurance is here, in one place. Get the Ebook Now.