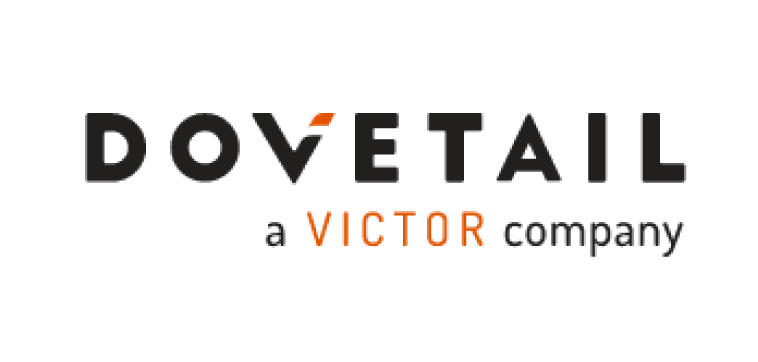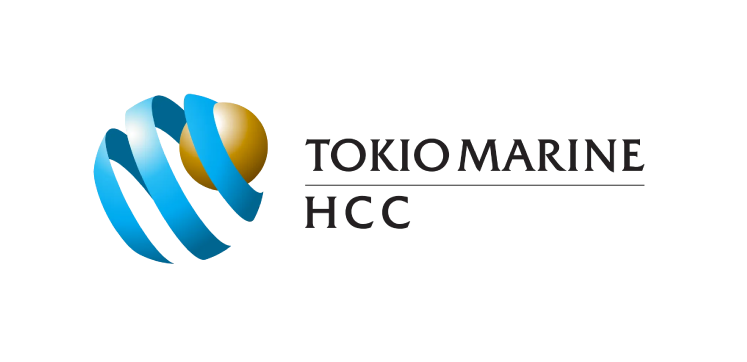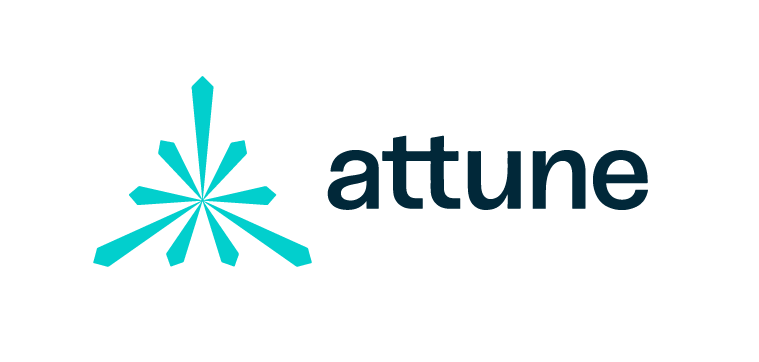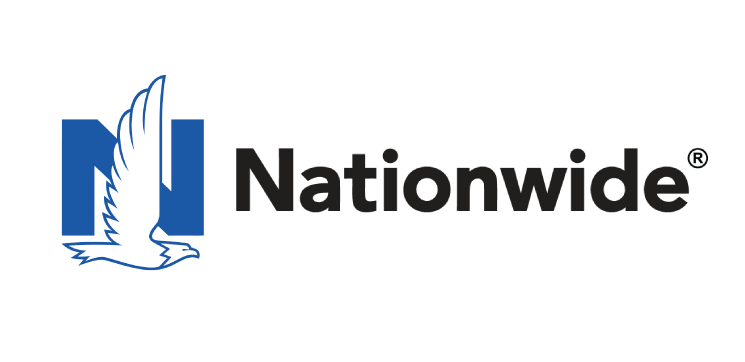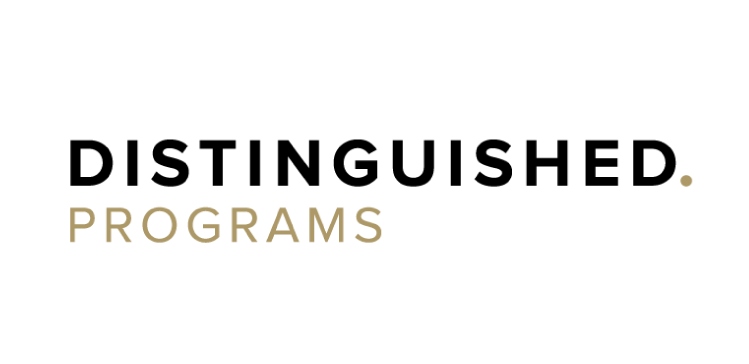 Vacant Home Insurance
At FarmerBrown.com we understand many of the concerns and questions you may have when it comes to insuring your vacant buildings. Having a Vacant Property is always a difficult risk to insure.
Many insurance companies will not insure Vacant Homes because of the increased risk of a loss occurring. At FarmerBrown.com, we are committed to evaluating your buildings and helping you choose the best insurance coverage.
What is Vacant Home Insurance ?
It is important to realize that traditional homeowner's insurance policies do not cover losses when a property has no occupants for 30 consecutive days or more due. This is because of the higher risk of damage Vacant Homes. Not only are Vacant Homes a bigger target for vandals and burglars, but they are also more susceptible to weather damage, fire hazards, and pipes bursting or leaking, leading to extensive damage or complete loss.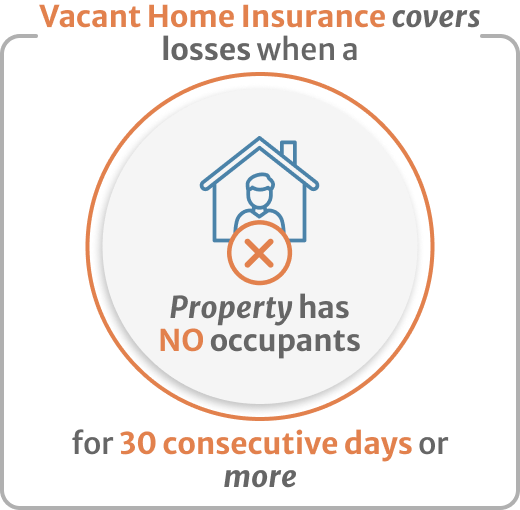 If you have a second home you need to make sure you are covered if you plan on leaving the home unoccupied for 30 days or more.
However, most the common reasons Vacant Home Insurance Policy are written are for properties:
What Does Vacant Home Insurance Cover?
The most common kind of Vacant Home Insurance is sometimes referred to as "basic form coverage". Your policy covers those causes of loss listed by name in your policy documents such as fire, lightning, wind, hail, explosion, and others.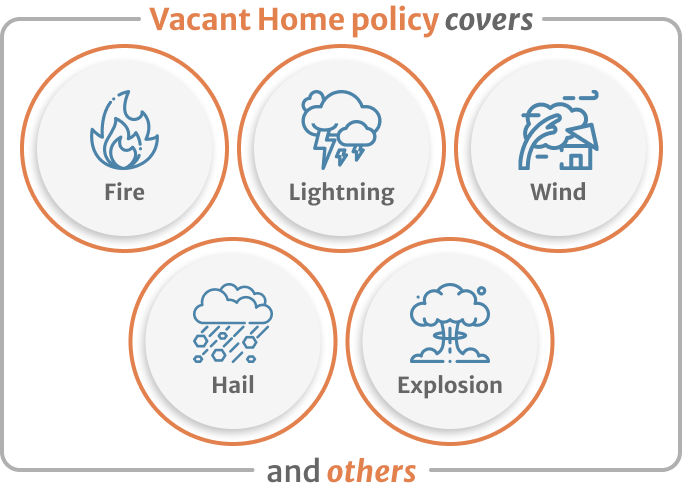 This is known as named-peril protection. It covers the essentials, but not everything. It is important to realize that there is just no just one policy.

Info
Every insurance company that writes Vacant Home Insurance has a policy that may or may not include the following in the policy or as optional coverage.
Premises Liability

This covers you if an injury occurs to someone while on the premises.

Personal Property

This covers you for items such as furniture, appliances, and household goods located in the home.

Vandalism

Protection from physical damage of the home.

Burglary

If a forced entry leaves signs of visible damage, for example, a broken door or smashed window we will cover the theft of personal items or permanently attached items such as AC Units or copper wire or pipes.
If you own vacant homes, we have developed the package just for you. Our vacant building insurance covers both property and liability/medical needs.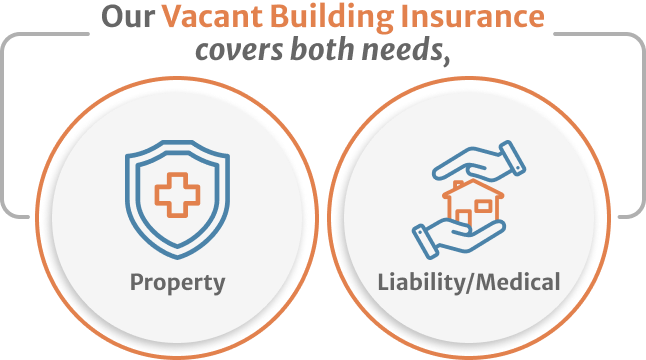 In addition to protecting your real estate structure, this insurance may also provide Liability Insurance Coverage to protect you from financial ruin if someone is injured on your property and sues for damages.
How Much Does Vacant Home Insurance Cost?
The cost of Vacant Home Insurance for a property will vary depending on many factors that go into determining the rate. Some of those factors are: geographic location, valuation of the property, age of the property, claims history of the insured, and the property, along with others.
Vacant Home Insurance is more expensive than if the property is occupied. Vacant homes present a greater insurance risk than occupied homes for many reasons, including slower emergency response times and the increased probability of a break-in occurring. For instance, assuming there was a burst pipe on the premises of two homes, one being an occupied home and the other a vacant home. The burst pipe taking place at the occupied home would, in theory, result in lesser damage since it would likely be reported first by its inhabitants and would be repaired more quickly.
You can expect to pay an additional 30% to 50% additional in premium over the cost of the same home if it was occupied.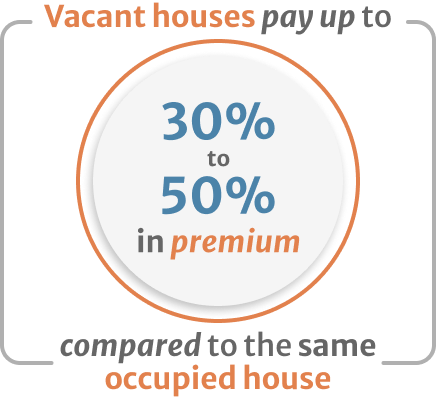 While an unoccupied home insurance is considerably at a higher average than homeowners insurance – $1,842 against $1,228 annually – it can be prorated by the number of days the home will be unoccupied. For instance, if you will be away for a period of 30 days, you will only pay approximately $155, after which your general home owner's insurance policy kicks in.
Factors that may increase or reduce the premium imposed by an insurance company
Location of the premise – If your home is located in high crime areas, the premium charged will be higher compared to homes within more secure locations.
Security measures in place– Investing in some security measures as a homeowner lowers the premium charged for insurance. However, homes without any form of security, like alarm systems, fences, gates, or cameras, attract a higher premium – as their risk is high.
Condition of the property– Properties in perfect condition are charged a lower premium compared to properties in a bad state. This is because properties in good condition are not prone to damages associated with entropy, compared to those with existing damages.
Vacancy period – For properties currently vacant but are up for sale or available for rent, the insurance charged will be lower compared to homes not put up for lease or rent. The longer the vacancy period, the higher the premium and vice versa.
The best way to protect your vacant home besides insurance is to have a few security measures in place. If you go away for a while, do not make it obvious that your home is vacant. Piling mail, lack of periodic visits to the premise, and unkempt greenery are some indicators of vacant homes. Be sure to visit the premise regularly as this will keep shady characters away. You can also talk to your neighbors and have them keep an eye on your home for any irregular activity.
What You Need When Applying For Vacant Home Insurance
When applying for vacant home insurance, these are the documents you will need:
Driver's license or passport for identification
The title deed to the property as proof of ownership
Declaration of property value
Length of time the property will be vacant or unoccupied. If unsure, the insurance company will issue an annual cover.
Payment of premium
Steps to get a Vacant Home Insurance
Many people don't realize that when they leave their homes they need to inform their insurers about the new status of their houses 
Inform Your Insurance Company Right Away.

Have your insurers help you out.  Let them know about your situation and the houses too.  Assure them that your home will be checked and maintained from time to time and if you are not around the area, have someone do that for you. One option is to hire someone who can take care of the house while you are away.

Reduce Your Costs.

You need to have choices. Have at least 3 quotes to compare and then choose the best one for you. The easiest way to do this is to have an agent help you out and gather vacant home insurance quotes for you and give you the best one.

Make Your Vacant Home Look Occupied All The Time.

Make sure your lawn is always clean; leave some lights on and some furniture inside. This will make your house a little more secured from vandalism, and burglars.

Contact the best security system installers to get make sure that you get alarm systems and camera properly installed. Make sure all your locks are still working and keep all doors locked and all windows completely closed.
Why Choose FarmerBrown.com?
We have experienced team members that can analyze and recommend the appropriate coverage for your Vacant Home Insurance. All business assets need to have some type of protection. Protecting your valuable physical assets with the quality affordable insurance coverage, we are here to help customize that coverage to your needs.
Our team members are professional and knowledgeable and able to help you choose the perfect policy for your property.
Flexible agents to work on your time schedule.
We provide easy online payment options.
We can provide a policy at closing subject to payment from closing/escrow proceeds.
We are licensed in all 50 States to offer Vacant Home Insurance.
Same day service in most cases.
"A" Rated insurance companies that pay claims quickly.
FarmerBrown.Com has the capability to provide quotes for the hard to place risks and get you insured quickly and conveniently. We have the experience to analyze and recommend the appropriate Vacant Home Insurance coverage for your property. Assets have one thing in common…they all need protection. Protect your valuable physical assets with quality insurance coverage.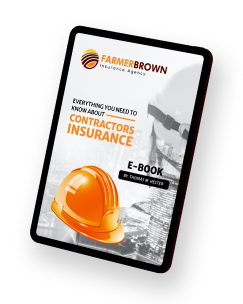 Everything you need to know about contractors insurance is here.