Are Builder's Risk policies beneficial to your roofing business? Absolutely, yes! According to the Business Observer, roofing contractors make 6% profit from the total project cost. Accordingly, this may look like a tidy sum, but a good part of it is used to mitigate disaster. Like most contractors, roofers lose a chunk of their profit to construction related accidents. Hence, you want to stop this from happening to your business. Roofing is a risky trade. With this risk comes the potential loss of your hard-earned profit. In this article we look at 5 coverages in your Builder's Risk policy that help protect your profits.
Builder's Risk Safeguards Your Interests
To run a successful roofing business, you need to put in place initiatives that safeguard your interests. Consequently, one important initiative is taking up Builder's Risk insurance. This policy will compensate you in case of loss or damages to a structure during construction.
5 Ways Builder's Risk Protects Your Profits
Damage caused by natural weather conditions 
Weather elements are outside your control. Unless your roofing project is complete it won't be a match for severe weather conditions. Furthermore, Builders Risk policies cover damage caused by storms, hail and wind. However ,certain 'Acts of God' are not covered by this policy unless an additional coverage is purchased.
Builder's Risk Insurance will not cover damage caused by:
Flooding
Earthquakes
Tornadoes
Hurricanes
Volcanic Eruption
Builders risk policies cover loss from theft and vandalism
Your roofing project can be vandalized overnight. Imagine getting to work to find that part of the roof is covered in graffiti? Hence, you will have to replace all the damaged tiles.
As for theft, many roofers lose equipment stored onsite. Moreover, contractors who store their tools of trade at an offsite location also risk losing items during transportation.
Without Builder's Risk insurance your company will have to deal with the inconvenience of replacing damaged or stolen items.
Construction sites are a natural fire hazard. In consequence, there is danger of electrical faults, chemicals and equipment causing fire.  Considering how flammable roofing materials are you will want to protect your investment.
The cost of replacing damaged lumber, paying for clean-up and labor will strain your bank account. Moreover, your Builder's Risk coverage will pay for these costs and ease the financial strain.
Vehicle and aircraft damage
Construction projects near highways or airstrips are considered high risk. Consequently, accidents could occur as a result of poor visibility or slippery roads.
With Builder's Risk insurance, all you have to do is file a claim and relax.
Additional Builders Risk policies. 
Most insurance companies provide the basic coverages. A good insurance provider will throw in extra benefits to provide adequate coverage. These can include:
Debris removal
Loss of profit
Property replacement
Temporary structures e.g. scaffolding
Builder's Risk Polices With Contractors Liability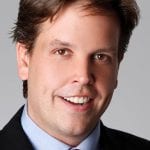 The roofing business is full of risks. As a roofing contractor you need to keep your business profitable. You can reduce your risks through Builder's Risk policies. You work hard to make sure that your client get the best from you. We will provide you with the best coverage for your roofing business. Call Farmer Brown Insurance on (888) 973-0016  and protect your profits.