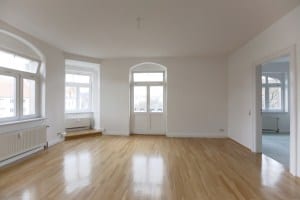 Do you really need insurance coverage on a home or property that is not occupied or completely vacant?  In the last few years, vacancies – both residential and commercial – have increased, and that spells trouble. As the number of vacancies increase, so does damage from fires, break-ins, and vandalism.  These types of damages can either be a minor nuisance or they can be a very hard hit to your pocketbook- especially if you plan on selling your home and have just completed renovations with upgrades.
Here are some of the most common vacant building insurance claims:
Someone trips and falls in my driveway or home that came to look at the property to purchase
A child wanders into the backyard and drowns in the pool or falls into an empty pool and is severely injured
Water damage from a burst pipe that can buckle the ceiling or rot the walls and floor
Storm damage to a roof and siding
Pest problems or infestations that go unnoticed as the property is vacant
Vandalism and theft
If you have a loan on the property, this type of insurance is normally required.  Most homeowner policies have a limit on how long the property can be vacant before they are no longer valid for claims should any of the above possibilities occur.
Vacant Home Insurance
Policies are often written for much shorter time frames than a traditional policy.  There are 3 months, 6 month and 9-month terms available based on the reason for a vacancy.  Some carriers offer extensions of a month or two. There are also carriers that will prorate the premium for you.  Also, rates vary greatly by carrier and region, so it's a good idea to shop around and get rates from a number of carriers.
If you know you're going to vacate your house, call an insurance agent ahead of time to plan for the right coverage.  That way you know for sure you're covered.  You can also contact us at the number below if you want a licensed professional to make sure you have the right coverage and that your rates are where they should be.
If you have a home and you leave it empty, leave it covered! Contact us today.