Every Condo Association knows that insurance is essential. However, there is often confusion about what kind of coverage you should have. Hence, below is a list of the key coverage that should be included in your Condo Master Insurance Policy. Here's a handy checklist for any officer looking at proposals for the Condo Association's insurance.
7 Condo Master Insurance Essentials
1. Property Coverage
Building
Pays for direct physical loss or damage from a covered cause of loss to the building or structures. These are those listed on completed additions, fixtures, permanently installed machinery and equipment. It includes personal property used to maintain or service the building or structures. Moreover, examples of these are outdoor furniture, floor coverings, appliances, and fire extinguishing equipment.
Building Ordinance or Law

Loss to undamaged portion of building as a result of demolition pursuant to a building ordinance or law.

Demolition cost of the demolish and remove debris of the undamaged parts of the building when it is required by building ordinance or law.

Increased cost of construction covers cost to repair, reconstruct or remodel damaged or undamaged parts of the building to comply with a building ordinance or law.
Inflation Guard
Automatically increases coverage by a certain percentage every renewal in order to keep up with the effects of inflation. Furthermore, it means the building coverage on a renewal document will be 2-8% higher than the previous year.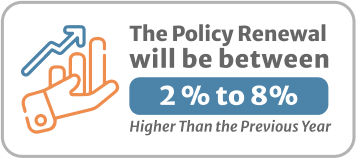 Sewer Backup
Pays for loss or damage caused by water that overflows from a sewer or draining water Including water that enters into, and then overflows from a sump pump. It also includes any other system designed to remove subsurface water from a foundation area.
Equipment Breakdown
Pays for loss or resulting loss of income caused by covered equipment, e.g. boilers.
General Liability (a.k.a. Slip and Fall or Premise Liability Coverage) protects the association from claims arising from injury or property damage to third parties caused by negligence. Moreover, each occurrence limit is the most the policy will pay for each covered claim. Furthermore, the aggregate amount is the maximum the insurance company will pay in one policy period. Hence, this is usually double the occurrence limit.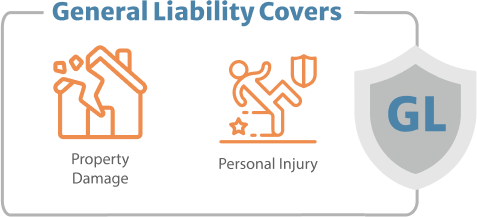 3. Directors and Officers
Pays the amount insured is legally obligated to pay as a result of a claim. Additionally, this includes wrongful acts or decisions arising out of their capacity as a director, trustee, officer, committee member, or volunteer of the organization.
4. Employee Dishonesty / Fidelity
Pays for direct physical loss to business personal property and money or securities resulting from dishonest acts of the insured's employees. Furthermore, this coverage applies if the property manager or one of the association's employee absconds with the money.

Amount of liability coverage, in addition to underlying policies for Directors and Officers, and, additionally, to General Liability coverage.
Mandatory coverage for the associations' employees on the payroll.

7. Hired and Non-Owned Automobile
Pays for bodily insurance or property damage arising from the maintenance. Additionally, the use of a hired auto during business by the insured or an employee. Moreover, it includes the use of the non-owned automobile in the business by any person other than the insured.
In addition, other coverages that are part of the package are:
Debris removal
Exterior building glass
Fire department service charge
Newly acquired or constructed building
Outdoor property and signs
Preservation of property
Pollutant clean-up and removal
Personal effects
Specified property
And valuable paper
As well as water damage
And, wind and hail
Find out more
Call our number and talk to one of our agents. Discuss how to get the best Condo Master Policy Insurance at the best price