California Restaurant Insurance
Call (888) 973-0016 and Get Insured Today!
The Ultimate Guide to Fortifying Your Gastronomic Ambition. Get your Restaurant Insurance in California.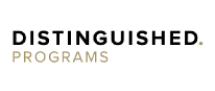 Get an Instant Restaurant Insurance Quote is as easy as:
Fill in 30 Seconds form
Restaurant Insurance Quote Form
Restaurant Insurance for Owners in California
Navigating the restaurant industry in California's diverse culinary landscape, from the bustling food trucks in Los Angeles to gourmet dining in Napa Valley, is thrilling. However, the dynamic nature of the food sector carries inherent risks. As a restaurant owner, protecting your business from potential risks is essential. That's why restaurant insurance is so vital for your success.
In this detailed guide, we unpack everything you need to understand about restaurant insurance in California, including vital coverages, aspects influencing insurance costs, and the policies available to restaurateurs.
General liability insurance is a must-have for any restaurant, protecting you from professional liability and possible lawsuits filed by third parties, like patrons or suppliers. This coverage handles costs associated with bodily injury, property damage, or product liability claims. For instance, if a customer trips and falls in your restaurant or experiences a foodborne illness, general liability insurance will shoulder the costs of their medical treatment and any legal fees connected to the claim.
Workers' Comp. Insurance for Restaurants in California
In the bustling restaurant industry of California, the fast-paced, high-intensity environment opens up possibilities for a range of potential accidents. Workers' compensation insurance thus becomes an integral part of your business strategy. The nature of restaurant work — with hot stoves, sharp knives, slippery floors, and the occasional rush hour — can lead to injuries such as burns, cuts, slips, and falls, among others.
California law mandates that all employers, including restaurant owners, must have workers' compensation insurance, even if they have only one employee. This policy covers medical expenses, rehabilitation costs, and a portion of lost wages for an employee who gets injured or becomes ill due to their job. Moreover, it also provides death benefits to the families of employees who lose their lives due to work-related accidents or illnesses.
The cost of workers' compensation insurance in California depends on multiple factors, such as the nature of the work, the number of employees, and the company's history of workplace injuries. A restaurant with a good safety track record and proactive measures to reduce hazards could pay lower premiums.
Property insurance is critical for California restaurants as it covers losses from fire, burglary, or unforeseen events within your premises. Whether you own or lease, securing sufficient coverage for your property, including any upgrades and remodeling, is fundamental. In addition, insuring your personal property, like furniture, kitchen gadgets, and supplies, is imperative to protect your investments against loss or damage.
Main Components of Property Coverage for Restaurants:
Building Coverage: Protects the physical structure of the restaurant—be it owned or leased—against damages from incidents like fires, storms, vandalism, or certain natural disasters.
Business Personal Property: Covers movable assets within the restaurant, such as furniture, kitchen equipment, and inventory. This is especially significant for California restaurants with high-value equipment or specialty ingredients.
Outdoor Signs and Property: Any external signs, outdoor patios, or landscaping fall under this, offering protection against damages or theft.
Equipment Breakdown: Specific to damages caused by unexpected equipment malfunctions—vital for restaurants that rely heavily on modern kitchen machinery.
Commercial Auto Insurance has grown increasingly important for California restaurants, especially with the rise of food delivery services. As a restaurant owner, you must be aware of the potential liabilities your company-owned vehicles might face while on the road. This is where Commercial Auto Insurance steps in, providing coverage for accidents involving your business vehicles and protecting your restaurant from financial loss.
Road Risk Mitigation: Commercial Auto Insurance helps cover accident-related costs for your frequently-traveling delivery vehicles, protecting your business from the repercussions of road accidents.
Financial Protection: Commercial Auto Insurance safeguards your restaurant's finances, preventing substantial out-of-pocket expenses for vehicle repairs, medical costs, and potential lawsuits following an accident.
Regulatory Compliance: By California laws, Commercial Auto Insurance ensures that your business remains compliant when using vehicles for delivery or other business-related purposes.
Employee Safety Assurance: Commercial Auto Insurance underscores your commitment to driver safety, covering their medical expenses in case of an accident and providing them peace of mind.
Running a restaurant that serves alcohol presents a host of risks and liabilities that you need to be aware of. That's why having liquor liability insurance and an appropriate liquor license is critical. Even though California does not make it mandatory for businesses to carry this type of coverage, it's a judicious investment to shield your restaurant from any potential claims from intoxicated customers.
Understanding Dram Shop Laws
California does not have a specific "dram shop" law that holds businesses legally responsible for damages caused by intoxicated patrons. However, that does not mean your establishment is free from legal repercussions. If it can be proved that your restaurant acted negligently — say, by over-serving an obviously intoxicated customer who then caused harm — you could still be held liable.
The cost of liquor liability insurance varies, depending on factors such as:
| | |
| --- | --- |
| Factor | Explanation |
| Location | Insurance may be more costly for restaurants in densely populated urban areas due to a higher likelihood of incidents. |
| Restaurant Size | Premiums may increase for larger establishments due to their increased customer base and, thus, higher risk exposure. |
| Alcohol Sales Proportions | If a significant portion of your revenue derives from alcohol sales, your risk perception heightens, leading to higher premiums. |
| Training | Many insurance companies provide discounts if your staff is trained in responsible alcohol service, reducing risk and premiums. |
As a restaurant owner in California, you're no stranger to the bustling food scene that adds to the golden state's charm. From the trendy vegan eateries in Los Angeles to the seafood spots dotting the San Francisco Bay, California boasts a gastronomic diversity as extensive as its picturesque coastline. However, running a successful restaurant here is more than just about serving delectable dishes; it's about ensuring your culinary venture is adequately protected against unexpected setbacks. This is where a Business Owner's Policy (BOP) comes into play.
What is a Business Owner's Policy (BOP)?
A BOP is a unique type of insurance designed to offer a bundled package of coverages, including General Liability Insurance and Property Insurance. This bundle is a comprehensive safety net for small to mid-sized restaurants, providing broad coverage at a cost typically lower than purchasing individual policies.
Given California's bustling dining scene, a BOP offers a protective umbrella against various risks, including:
Property Damage: Property coverage under a BOP helps safeguard your restaurant's physical assets, from unexpected kitchen fires to natural disasters like earthquakes and wildfires.
Business Liability: California sees a high footfall of patrons, increasing the likelihood of accidents or injuries at your premises. A BOP's general liability coverage helps shield you against these potential legal costs.
Business Interruption: In a state prone to natural calamities, disruptions to your restaurant operations can have significant financial implications. Business interruption insurance, often part of a BOP, provides financial support during such periods, ensuring you can meet your financial obligations.
Premiums for a BOP can vary based on your restaurant's location, size, the specific risks involved, and the coverage limits chosen. However, considering its comprehensive protection, a BOP often represents a cost-efficient investment in your restaurant's longevity and success.
Commercial Umbrella Insurance for California Restaurants
Commercial Umbrella Insurance provides extra liability coverage over and above your standard insurance policies. It's designed to kick in when the limits of your primary liability insurance (such as general liability, workers' compensation, or commercial auto insurance) are exhausted.
Why California Restaurants Need Commercial Umbrella Insurance?
The pace and energy of California's dining scene can bring about an array of unexpected situations, making Commercial Umbrella Insurance a necessity. Here's why:
High Liability Risks: High patron traffic increases the probability of incidents leading to significant liability claims. This might include severe accidents, foodborne illnesses, or copyright infringement claims.
Expensive Legal Defense: Legal costs can escalate quickly if your restaurant is sued. Commercial Umbrella Insurance can cover these costs, preventing substantial financial damage.
Natural Disaster Lawsuits: California is susceptible to natural disasters such as earthquakes and wildfires. In the unfortunate event of such a calamity causing injury or damage to a customer's property, the resulting lawsuits can be financially crippling without sufficient coverage.
Commercial Umbrella Insurance costs vary based on several factors, including your underlying policy limits, the nature of your restaurant operations, your location, and the specific risk factors involved. However, given its role as a financial safety net, it often represents an intelligent investment in safeguarding your restaurant business.
Why choose FarmerBrown.Com?
If you are a restaurant owner seeking insurance coverage, our professional brokerage is here to assist you. We specialize in offering comprehensive coverage that is customized for the restaurant industry.
We recognize that operating a successful restaurant can be challenging, which is why we provide complete insurance solutions to meet your requirements. Our skilled team can help you identify potential risks and recommend the best options to mitigate them.
Don't let the price of insurance discourage you from safeguarding your investment. Get dependable and cost-effective restaurant insurance coverage now.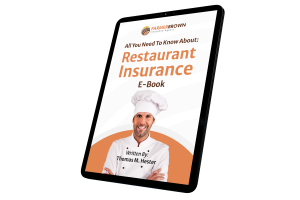 Online Restaurant Insurance E-book
Everything you need to know about Restaurant Insurance is here.