Colorado Restaurant Insurance
Call (888) 973-0016 and Get Insured Today!
Your detailed playbook for protecting your culinary aspirations! Get your Restaurant Insurance in Colorado.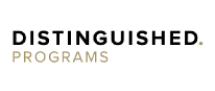 Get an Instant Restaurant Insurance Quote is as easy as:
Fill in 30 Seconds form
Restaurant Insurance Quote Form
Restaurant Insurance for Owners in Colorado
Welcome to the world of Colorado restaurant insurance, where peace of mind and protection meet exceptional service. Whether you run a cozy café in Denver or a bustling restaurant in Colorado Springs, having comprehensive insurance coverage is essential to safeguarding your business against unexpected challenges.
At Farmer Brown, we understand the unique risks and liabilities that come with running a restaurant in Colorado. Our team of experienced insurance professionals is dedicated to providing you with tailored solutions that meet your specific needs and budget. Our goal is to empower you to focus on delighting your customers while we handle the insurance complexities.
Why is restaurant insurance important?
Running a restaurant comes with its fair share of risks, from accidents and property damage to liability claims. Without the right insurance coverage, these unforeseen events can lead to significant financial loss and even jeopardize the future of your business. That's why restaurant insurance is crucial.
Restaurant insurance offers a safety net, providing coverage for various aspects of your business. Whether it's protecting your property, covering liability claims, or ensuring the well-being of your employees, having the right insurance policy in place gives you peace of mind and allows you to focus on what you do best – serving delicious food and creating memorable dining experiences.
Liability insurance is one of the most critical coverages for any restaurant. It protects you from legal claims and financial damages if someone is injured on your property or becomes sick due to foodborne illnesses. This type of insurance typically covers medical expenses, legal fees, and settlements or judgments resulting from lawsuits.
Liability insurance also includes product liability coverage, which is vital for restaurants that serve food and beverages. In case a customer suffers illness or injury due to something they consumed at your restaurant, this coverage will protect you from the financial consequences.
Your restaurant's physical assets, including the building, equipment, and inventory, are valuable investments that need protection. Property insurance provides coverage for damages caused by events such as fire, theft, vandalism, or natural disasters. It ensures that you can repair or replace your property without incurring significant financial loss.
In addition to the physical structure of your restaurant, property insurance also covers the contents inside, including:
Kitchen equipment
Furniture
Appliances
Inventory
This coverage is essential for maintaining the smooth operation of your business in the event of an unexpected incident.
Workers' Comp. Insurance for Restaurants in Colorado
As an employer, it's your responsibility to ensure the safety and well-being of your employees. Workers' compensation insurance is designed to provide coverage for medical expenses, lost wages, and rehabilitation costs in case an employee gets injured or falls ill while on the job.
In the restaurant industry, the risk of workplace injuries is relatively high due to the fast-paced nature of the work, the use of sharp tools and hot surfaces, and the potential for slips and falls. Workers' compensation insurance not only protects your employees but also safeguards your business from potential lawsuits related to workplace injuries.
If your restaurant serves alcohol, you need liquor liability insurance. This coverage protects you from liability claims that may arise from incidents involving intoxicated customers. If a customer causes harm to themselves or others after consuming alcohol at your establishment, you could be held legally responsible.
Liquor liability insurance covers legal fees, medical expenses, and damages resulting from lawsuits related to alcohol-related incidents. It is a vital coverage for restaurants that serve alcohol to protect against the financial risks associated with drunk driving accidents, fights, or other alcohol-related incidents.
With the increasing trend of food delivery and catering services, this insurance covers vehicles owned or used by the restaurant.
Colorado's Roads: The state's mountainous terrains and urban centers present unique driving challenges. Coverage aspects include liability protection, physical damage, medical payments, and protection against uninsured motorists.
Cost Implications: Premiums typically range from $1,400 to $2,900 annually per vehicle in Colorado, influenced by factors like vehicle type, usage frequency, and driving records.
A Business Owner's Policy is a comprehensive insurance package that combines two of the most critical coverages for restaurants: General Liability and Property Insurance. By bundling these policies, restaurants benefit from a more streamlined, cost-effective insurance process, ensuring that both their physical assets and potential liabilities are covered under one umbrella.
Benefits for Colorado Restaurants
This policy provides comprehensive protection tailored to Colorado's unique challenges, from natural disasters to the state's vibrant dining scene. Premiums in Colorado typically range from $1,300 to $4,800 annually.
Enter the Business Owner's Policy (BOP) – a comprehensive insurance package tailored for the unique needs of Colorado's restaurants. Here's a closer look at the benefits of a BOP for establishments in the Centennial State:
Tailored Protection: Colorado's unique challenges, from its susceptibility to wildfires and floods to its bustling tourist-driven dining scene, require specialized coverage. A BOP is designed with these nuances in mind, ensuring that restaurants are protected against the state's specific risks.
Cost-Efficiency: By bundling key insurance policies, restaurants often benefit from reduced premiums compared to purchasing each policy separately. This cost-saving aspect is crucial for small to mid-sized establishments operating on tighter margins.
Simplified Process: Managing multiple insurance policies can be cumbersome. With a BOP, restaurateurs have a single point of contact for claims, inquiries, and renewals, streamlining the insurance management process.
Flexibility: As restaurants grow and evolve, their insurance needs might change. BOPs often allow for additional coverages or endorsements to be added, ensuring that the insurance evolves with the business.
Commercial Umbrella Insurance for Restaurants in Colorado
In the unpredictable world of the restaurant business, unexpected large claims can arise, potentially threatening the financial stability of an establishment. Commercial Umbrella Insurance acts as an extra layer of protection, stepping in when the costs of a claim surpass the limits of a restaurant's primary insurance policies.
Colorado's Litigation Landscape
In a state with a mix of local and tourist clientele, large claims can arise. Umbrella insurance ensures extended protection, with annual premiums ranging from $450 to $1,600.
Key Features of Commercial Umbrella Insurance:
Extended Liability Protection: This policy kicks in when the limits of underlying policies, such as General Liability or Commercial Auto Insurance, are exhausted. It can cover significant legal fees, medical costs, and settlements.
Broad Coverage: Commercial Umbrella Insurance often covers a range of incidents, from severe accidents on the restaurant premises to significant auto-related incidents involving restaurant-owned vehicles.
Legal Fee Coverage: Beyond the primary claim amounts, this insurance can also cover associated legal fees, which can be substantial in significant litigation cases.
Commercial Umbrella Insurance costs vary based on several factors, including your underlying policy limits, the nature of your restaurant operations, your location, and the specific risk factors involved. However, given its role as a financial safety net, it often represents an intelligent investment in safeguarding your restaurant business.
How to choose the right insurance provider for your restaurant
When it comes to choosing the right insurance provider for your restaurant, it's crucial to consider several factors. Here are some key points to keep in mind:
Expertise in the restaurant industry
Coverage options
Claims process
Financial stability
Customer reviews and testimonials
Factors that affect restaurant insurance premiums
When determining the cost of your restaurant insurance premiums, insurance companies consider various factors. Understanding these factors can help you manage your insurance costs effectively. Here are some key factors that can influence your premiums:
Location: The location of your restaurant plays a significant role in determining insurance premiums. Areas with higher crime rates or prone to natural disasters may result in higher premiums due to increased risks.
Size and type of establishment: The size and type of your restaurant, including the number of seats, square footage, and whether it's a fine dining establishment or a fast-food joint, can affect your premiums. Larger establishments generally have higher liability risks, which can lead to higher premiums.
Claims history: Your claims history is a crucial factor that insurers consider when determining your premiums. If you have a history of frequent claims or high-value claims, it can result in higher premiums.
Safety measures: Implementing safety measures and risk management practices in your restaurant can help lower your insurance premiums. This includes having proper fire safety equipment, security systems, and employee training programs.
Employee turnover: The turnover rate of your employees can impact your workers' compensation premiums. High turnover rates may indicate potential safety risks, leading to higher insurance costs.
Why Colorado Restaurant Insurance with Us?
At Colorado Restaurant Insurance, we've established an enduring legacy of trust with restaurant owners nationwide. We acknowledge the challenges, anticipate your needs, and devise policies prioritizing your peace of mind. Our network of seasoned insurance specialists understands the unique dynamics of Colorado's restaurant industry, and we're primed to serve.
We believe in forging partnerships for success. When you trust us with your insurance needs, you're assured of the following:
A commitment to transparency.
Comprehensive coverage tailored for the Colorado restaurant landscape.
Affordable rates with zero compromise on policy quality.
Prompt and dedicated customer service that goes beyond policy jargon.
Call us now at (888) 973-0016, and let's ensure your Colorado restaurant thrives with the best protection!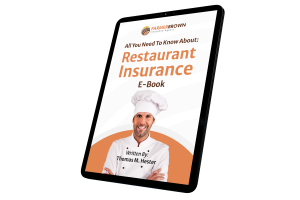 Online Restaurant Insurance E-book
Everything you need to know about Restaurant Insurance is here.