Course of Construction Insurance is also known as Builder's Risk Insurance. This specialized insurance has the following characteristics:

Let's look at this in more detail.
1. Types of building projects
Course of Construction Insurance applies to the construction of new buildings or structures. It is applicable from the ground up, starting with the preparation of the site. With this in mind, it also applies to the renovation or restructuring of an existing building. Examples of this are projects involving the reinforcement of foundations, or changes to load bearing walls.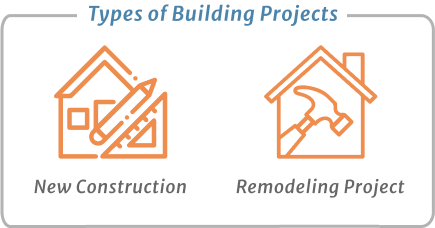 These projects can range from huge, commercial, multi-building developments through to a homeowner adding on a garage and kitchen extension.
2. Coverage for the Duration of Construction
This insurance has a term limit. It covers the building project over the course of its construction. The policy has a commencement and a termination date. Construction must fall within this time. You can buy a policy with a 3 month, 6 month or 12 month term.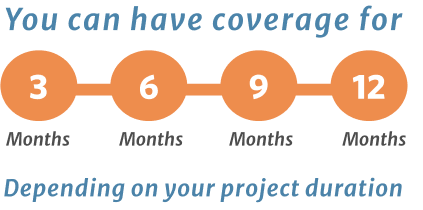 When the project is complete and the building is ready for occupancy new property insurance is required. It is possible in certain circumstances to extend a Builder's Risk policy if the project is over-running its time limit.
3. Customized Coverage
A Course of Construction Insurance policy is customized for a particular project and/or client. No two policies look the same as each project is different. A policy covers the cost of construction and the equipment and materials that are being used. Some common inclusions in a policy include:
This is a common occurrence on a building site. Some of the common causes are hot work, temporary electrical installations, heating equipment, and cooking equipment.
Tools, materials and equipment are regularly stolen from building sites. The cost of replacement can be very expensive.
Adverse Weather. A hailstorm can cause significant damage to a building site. Another hazard is high wind. Some structures on site are temporary and subsequently, not properly secured.
Another common problem in construction. Damages occur to the equipment as well as the building itself.
Property Replacement. This insurance provides coverage for the same amount as the property lost. For this reason, its essential the project's valued correctly.
There are many other loss events included in a Course of Construction Insurance policy. An example is loss of profits due to project delays. As such, it also includes soft costs such as marketing or architecture fees. Included is removal of debris following an accident; and temporary storage off-site for equipment.
Get your Course of Construction Insurance from Farmer Brown Insurance
Specialized coverage, it's tailored for you. Thus, it makes sense to speak with an expert. Our agents have the knowledge and experience to get you the coverage you need for your project. Furthermore, we work with Class A carriers and have been operating for more than 20 years. Call Farmer Brown Insurance on (888) 973-0016